*This post may have affiliate links, which means I may receive commissions if you choose to purchase through links I provide (at no extra cost to you). As an Amazon Associate I earn from qualifying purchases. Please read my disclaimer for additional details..
The North Face makes great gear, and so does Mountain Hardwear.
So, which is better—The North Face or Mountain Hardwear?
While The North Face is the largest outdoor lifestyle brand globally, with a rich history of outfitting some of the world's greatest alpine athletes, other brands like Mountain Hardware are focused on making the best gear, period.
For The North Face, for example, the brand's popularity has turned it into a lifestyle brand for the masses.
Now you can see The North Face in collaborations with high-end Italian designer boutiques, and people wear The North Face clothing to communicate a certain sense of style.
Bigger, however, doesn't always mean better, especially when it comes to outdoor gear.
While The North Face still produces plenty of high-performance equipment and clothing, other brands are positioning themselves away from the lifestyle sector and targeting hardcore outdoor athletes and enthusiasts.
That's where Mountain Hardware comes in. Whereas The North Face has much more brand recognition, seasoned outdoor users recognize Mountain Hardwear as more of an insider's brand.
People who spend their time out in the wilderness trekking or love to camp appreciate Mountain Hardware's products for their performance and dependability. They also like the fact that it's not, as they see it, overly popular.
But which is better?
Answering that question usually hinges on what you're looking for in an outdoor brand. Let's explore the difference between The North Face and Mountain Hardware and what you can expect.
The North Face—The Largest Outdoor Brand
The North Face is one of the oldest and most popular outdoor brands.
The company started in 1968 by making mountaineering equipment and clothing for alpine athletes. It has a storied history and has built itself into a global company.
If we're being honest, The North Face capitalizes on its broad appeal to charge higher prices than competitor brands. People want the clothing and owning The North Face gear comes with a certain amount of prestige.
People who have less experience outdoors and buyers who have the money to spend like The North Face because of the image it projects.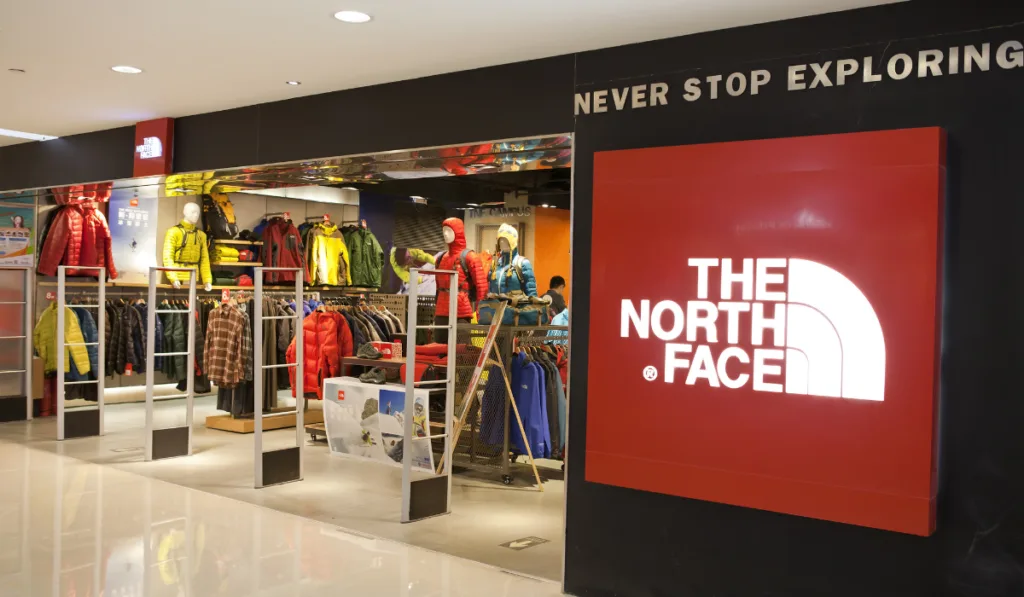 Make no mistake; The North Face gear is still some of the best out there.
These days, however, it's more about mass appeal and use.
If you're looking for something nice or high-performance, then The North Face may not be the best place to look because there are better deals to be had elsewhere.
The North Face Is Almost a Luxury Brand
The North Face has and is going through the lifecycle that many other high-quality companies have in the past:
First, they begin by making excellent materials. Professional athletes and expert outdoor users find the products and latch onto them because they offer the best mix of performance and value.
Second, due to advertising and the appeal of extreme athletes, people who can afford high-performance clothing and equipment start purchasing the gear because they have discretionary income. The brand begins to take on a bit more of a lifestyle tone. As you can probably tell from a walk around any nice neighborhood in the winter, well-off people love The North Face, and they buy their jackets, pants, sweaters, and more for everyday use.
Third, what you have now, is The North Face as, essentially, a luxury brand. It's a higher-end clothing company that makes good sleeping bags, backpacks, shoes, and other equipment.
Whether their focus remains on athletes and outdoor users, however, is up for debate.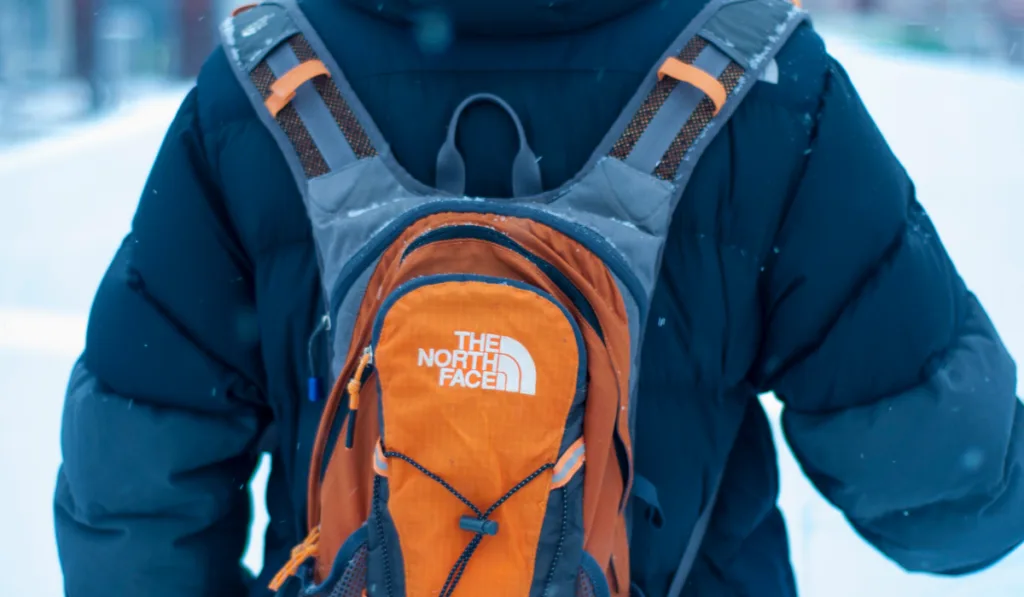 Why Do People Choose The North Face?
If you're going on a weekend camping trip or a ski vacation in Utah, outfitting yourself in The North Face gear will do just fine. They still make good-quality clothing and equipment that is built to last.
Just plan on paying more for it than you would if you were to choose some other comparable outdoor brand.
While there are certainly better companies that make high-performance sleeping bags, for example, there is certainly some style appeal to the products The North Face makes.
People appreciate the brand, and when they walk into a store looking for something, less experienced shoppers will know what to expect when they reach for a product from The North Face.
The bottom line is that you can't go wrong choosing The North Face gear unless you need something that is at the top of the range when it comes to performance gear.
For everything else, you can have fun with The North Face products and enjoy wearing their stuff even when you're not out on the slopes or in the woods.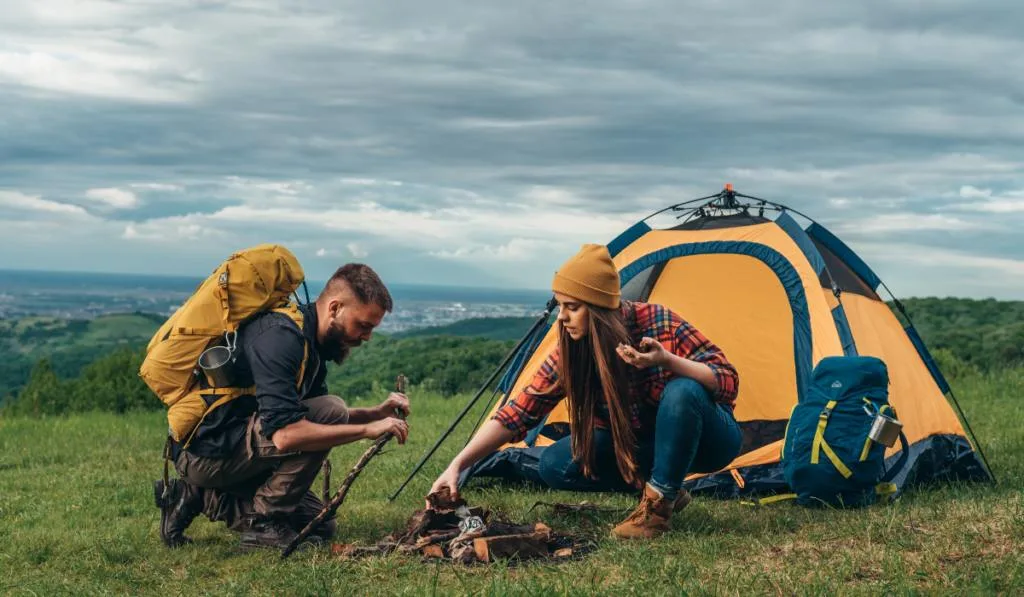 The Story Behind Mountain Hardwear
In 1993, nine people formed Mountain Hardwear in San Francisco to build a company centered around manufacturing equipment and apparel designed for wilderness and alpine adventures. For around ten years, the company grew to become a niche player in the outdoor gear sector.
Most of Mountain Hardwear's customers were outdoor enthusiasts looking for products specific to what they were doing and the places they were going.
In 2003, Columbia Sportswear purchased Mountain Hardwear. The company still operates as an independent brand separate from the more affordable Columbia brand.
By leveraging Columbia's resources, Mountain Hardwear has grown much faster in the past decade or so but is still recognized as one of the world's most innovative outdoor brands.
One of the Most Popular Outdoor Brands Among Outdoor Users
By keeping the company independent, Columbia allows Mountain Hardwear to continue focusing on performance athletes and passionate outdoor hobbyists.
You'll still see an occasional casual user wearing a Mountain Hardwear jacket or sweater, but chances are they are serious about spending time outdoors.
Here are some of the reasons why people love Mountain Hardware:
Specific Fits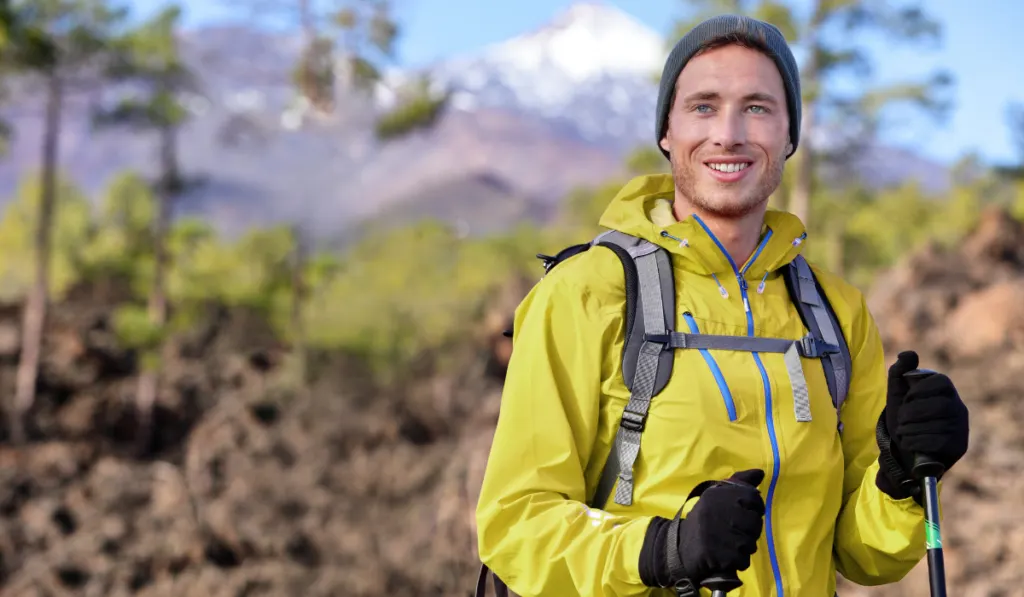 Larger companies, like The North Face, tend to make their fits more generic because they want more people to buy them.
Of course, Mountain Hardware wants to sell a lot of products as well, but they are targeting a more discerning buyer.
Mountain Hardwear makes their fits more specific based on activity. Their clothes will feel different than other brands because they're built to sustain performance based on the given sport.
Fair Prices
Performance gear from Mountain Hardwear can be as expensive or more than other leading brands. What you'll find, however, is that the prices typically make more sense.
In other words, you're paying for quality rather than brand image.
Mountain Hardwear won't charge you a ridiculous amount for a T-shirt, but specialized equipment prices will reflect the research and development that went into making it the best product possible.
Niche Brand
Athletes and hobbyists who spend a lot of time pursuing their passions usually have newer products that haven't reached levels of mass appeal. It's a way to communicate that they are part of a more exclusive club rather than just buying stuff that looks cool.
On top of buying good products that perform and last for years, Mountain Hardware and other niche brands are a way to set the real athletes apart from the rest.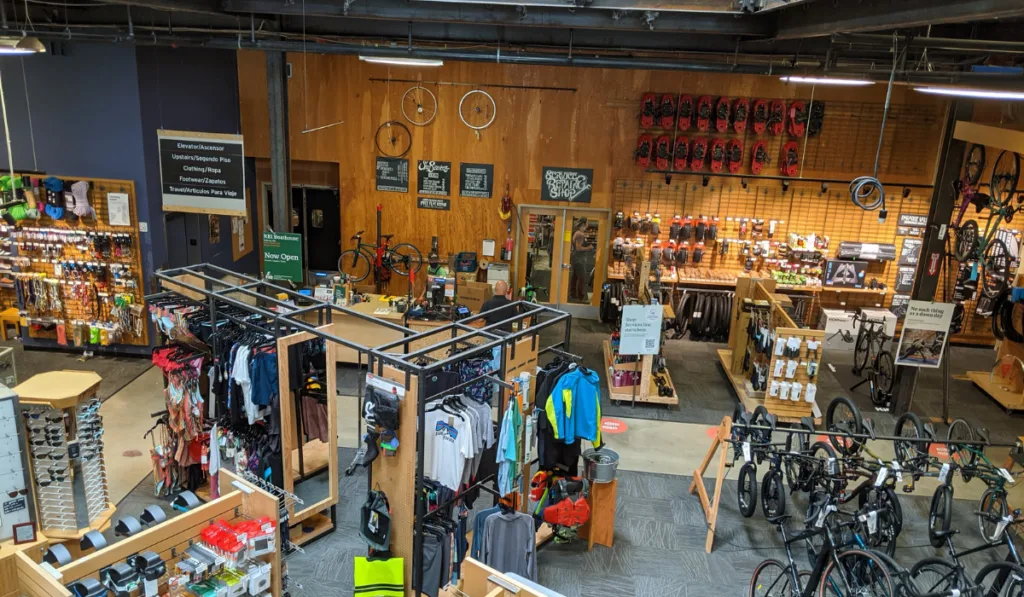 What to Buy—The North Face or Mountain Hardwear?
If you're here reading this, then you're probably newer to outdoor sports and aren't necessarily looking for the newest, highest-end mountaineering equipment. Those people tend to know what they need or where to look.
Folks that are new to the sport rightfully want to know where they should spend their money on what can quickly become an expensive hobby!
Whether you're hiking, camping, or interested in mountaineering, finding the right products should trump deciding on the best brand.
Currently, most outdoor brands make similar products for general use. You'll find comparable products like:
Fleece jackets
Gloves
Boots
Hiking Pants
Snow Apparel
Raincoats
Down Jackets
and more!
Basically, both The North Face and Mountain Hardwear cover the bases when it comes to your basic gear lineup.
If you want something with more brand recognition and color options but costs a bit more, then The North Face is your brand.
For people looking for something more fit-specific and want clothes or gear with more of an insider appeal, then it's Mountain Hardwear all day.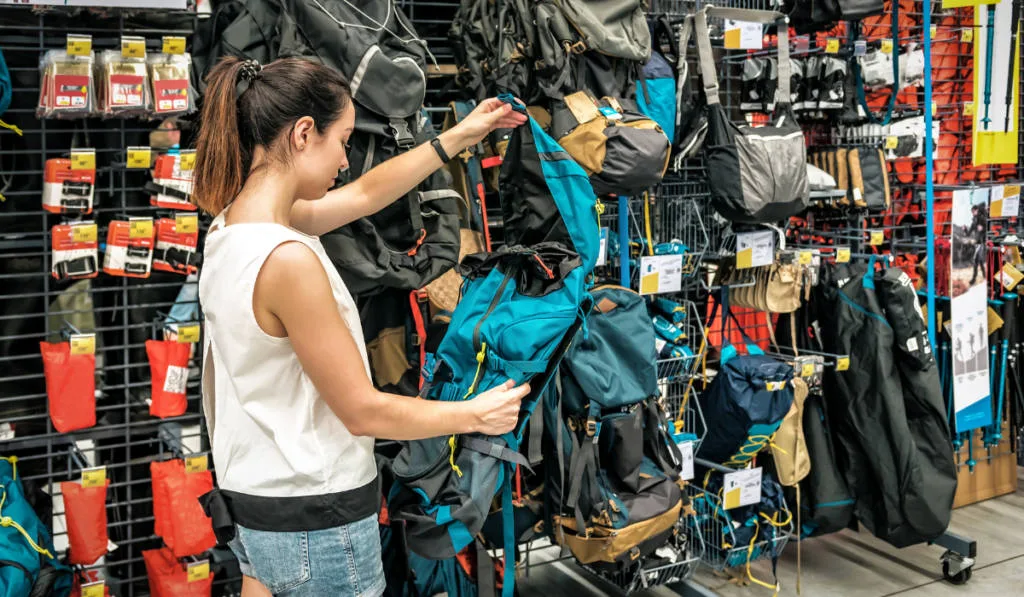 Try Before You Buy
No matter what brand you prefer visually, you should try products before you buy them. This is easier for clothes and shoes and harder for sleeping bags or sports equipment.
Still, if possible, get into a store or order both online, so you can feel them and give them a test run before you take them on a multiday trek or your next camping trip.
Read reviews from other users with the same outdoor experience as you.
Ask for advice from people who use outdoor equipment and apparel regularly. They should guide you in the right direction so you get the best value for your money and products that you love.
Resources