*This post may have affiliate links, which means I may receive commissions if you choose to purchase through links I provide (at no extra cost to you). As an Amazon Associate I earn from qualifying purchases. Please read my disclaimer for additional details..
Mountain Hardwear and Columbia belong to the same parent company, making this an interesting comparison breakdown. Frequently, larger companies use their money to buy smaller niche brands to help drive innovation and make products for high-spenders or, in this case, elite outdoor athletes.
In general, Mountain Hardwear offers higher-quality products than the Columbia brand at a higher price. You're paying for lighter materials and newer designs meant to compete with other sector leaders like The North Face, Marmot, Patagonia, etc.
Columbia, on the other hand, positions itself as an affordable alternative with quality apparel and equipment.
So, Mountain Hardwear versus Columbia—which is better?
You'll never go wrong buying Columbia products, but don't plan to get the latest styles or innovative climbing technology. If that's what you're looking for, then a brand like Mountain Hardwear is your answer.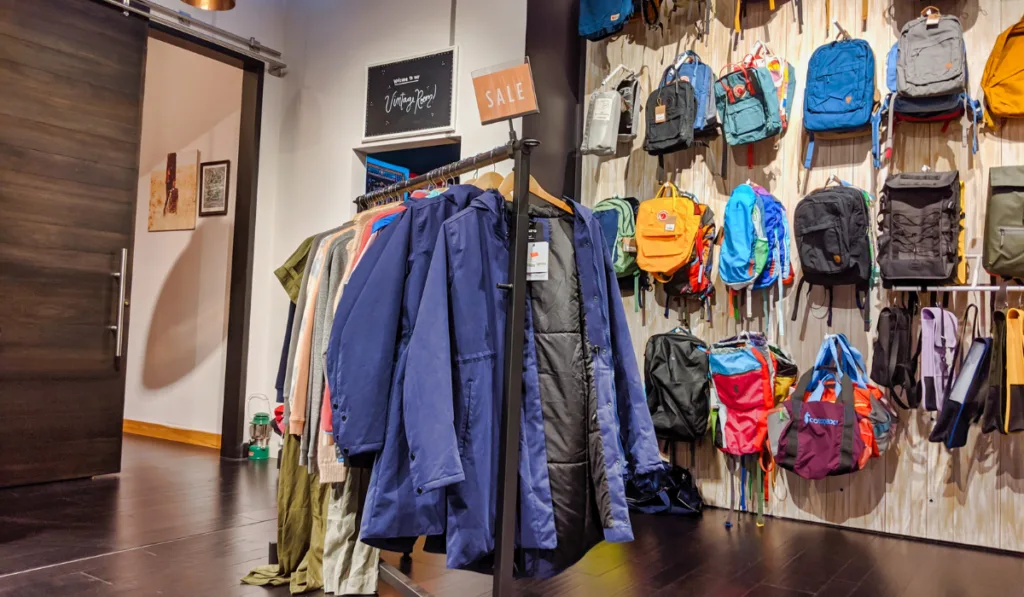 Here, we break down each brand to help you know which one is best for you, depending on where you're going and what you're doing.
Columbia Is Great for Budget-Conscious Shoppers
Columbia is a terrific option if you're going on a weekend hiking trip or need an everyday fleece jacket to wear to work. They make quality clothes that look great and that last—at a lower price compared to many of their peers.
You'll find Columbia outlet stores across the country where you can find amazing deals on sleeping bags, water bottles, backpacks, and clothing that would cost you as much as double or more at other specialty outdoor stores.
People love buying jackets, sweaters, fishing equipment, and more from Columbia, especially when they're occasional hobbyists or looking for stuff that their kids can use.
Here are some more reasons why Columbia might be the best brand for you:
You're on a Budget
Do you love the outdoors but don't have hundreds of dollars to spend on the latest sleeping pad?
Columbia is perfect for finding affordable gear and apparel that will stand up well in different weather for years. Their products are dependable and comfortable.
Because Columbia makes clothing on a larger scale, there are also often deals to be found. They regularly have sales with significant markdowns that save you a ton of money.
You're New!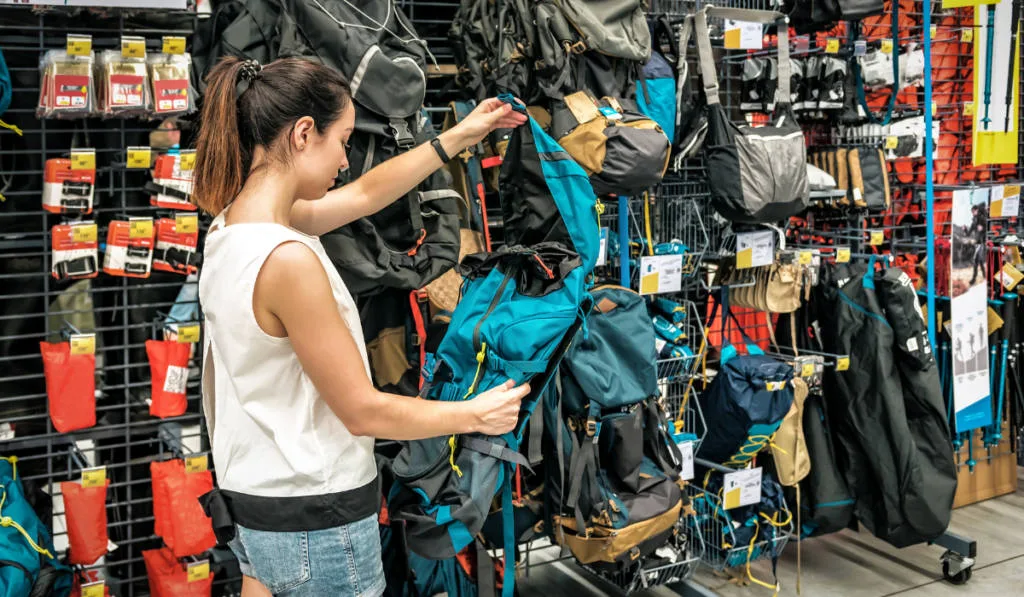 Price is sometimes a huge barrier to entry for outdoor sports. For example, outfitting yourself for a whitewater rafting trip can be rather expensive.
Columbia is an excellent choice for people who are exploring outdoor sports. Instead of buying all the best gear before you even try it, you can buy some Columbia products to test the waters.
Anyone who is new to skiing, for instance, knows the sticker shock of buying:
Jackets
Skis
Gloves
Poles
Goggles
Helmets
Balaclavas
Socks
Boots
Most outdoor sports require a decent amount of gear, so Columbia helps folks ease into new hobbies without spending thousands of dollars.
Practicality
Columbia Sportswear products are practical. They're built for a larger audience than other brands like Mountain Hardware.
Also, you're much less likely to find a Columbia collaboration with high fashion brands like Gucci or Prada. Instead, Columbia makes outdoor products that make sense and work.
As you can see, Columbia products have mass appeal.
You'll even see their clothes at your neighborhood Costco on occasion, highlighting how much people love the brand because it's a decent mix of quality and value.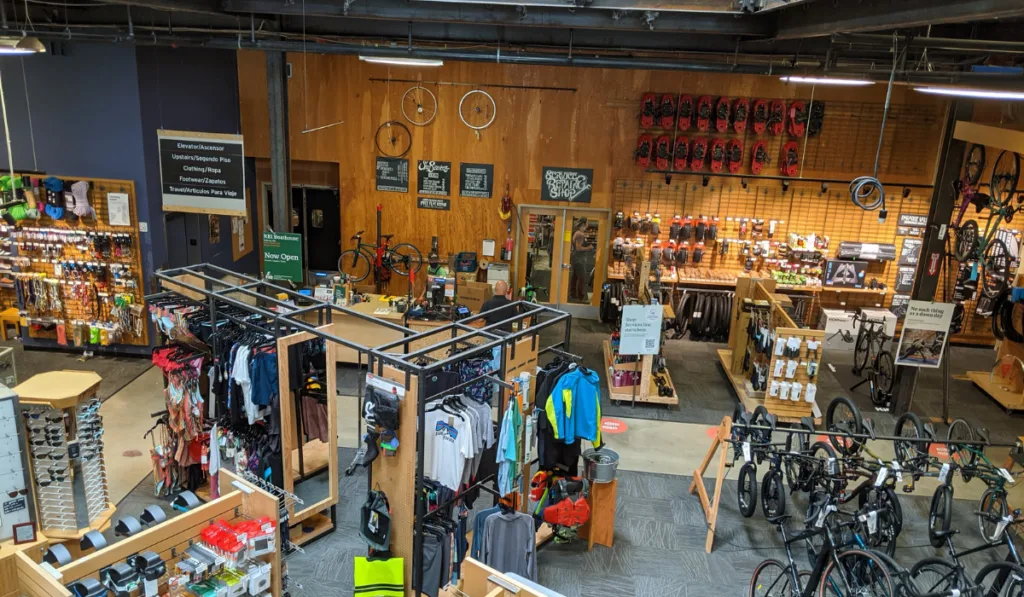 Mountain Hardware—The Innovative Brand
In 1993, nine passionate San Francisco outdoor enthusiasts created Mountain Hardwear. They focused on building innovative alpine sports and mountaineering equipment and apparel when they started.
Eventually, after a decade of success, Columbia Sports purchased Mountain Hardware but let the company keep its brand name and operate independently.
Mountain Hardware maintains its reputation as one of the most innovative outdoor companies anywhere.
You likely won't see as many people wearing Mountain Hardware jackets or beanies at the strip mall, but passionate hobbyists and athletes frequently rely on the brand when they need products that perform.
The company is consistently at the forefront of product innovation and design. With Mountain Hardwear, you'll typically find the lightest apparel made from new, strong materials.
Here's why Mountain Hardware is the better brand for some people:
Money to Spend
People with more money can afford to buy the coolest stuff even though they don't really need it.
Just look at a company like The North Face. What started out as a mountaineering company is now widely considered a premium clothing brand.
People love the aesthetic of high-end outdoor apparel, so they're willing to spend more money on their products. In addition, they like the message wearing Mountain Hardware sends.
Outdoor Athletes and Serious Hobbyists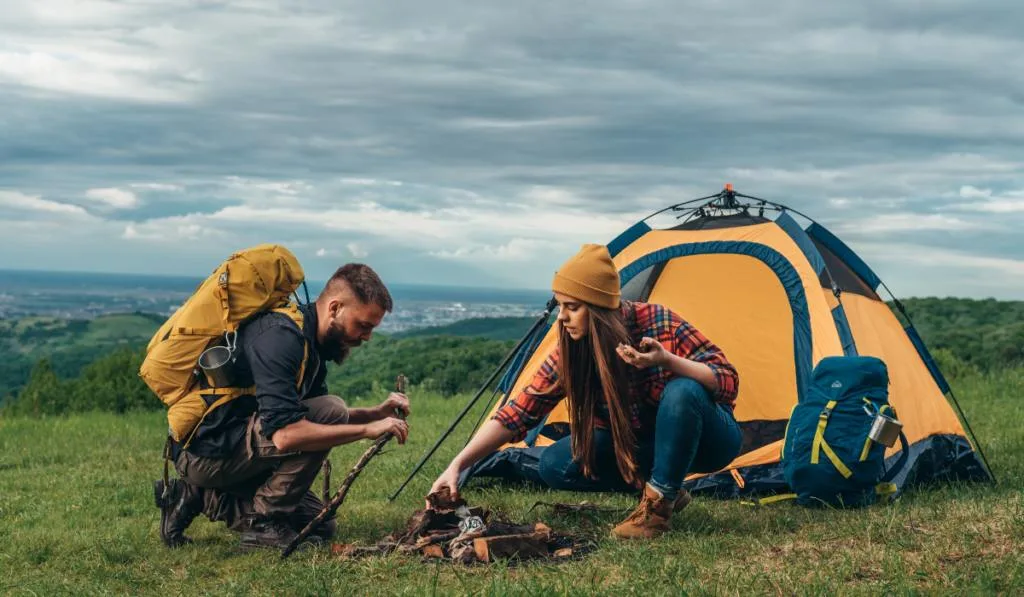 While a normal camper can get by just fine with Columbia products, Mountain Hardware can give you an edge whether you're trying to lighten your load on a multiday hiking trip, or you need something smaller that still does the same job.
Of course, Mountain Hardware makes better products when more is on the line, but you'll pay more.
A Niche Brand
Some people hate wearing the same clothes or using the same brands as the masses, so they look for less well-known companies and buy their products instead. This is certainly true of Mountain Hardware.
Unfortunately, many of their products only include their logo on them, so people who aren't outdoor athletes or hobbyists don't even know what brand it is.
When you buy and use Mountain Hardware products, you tend to feel like you're "in the know" and part of a more exclusive outdoor group.
Sustainability
Mountain Hardwear, as a smaller brand, can maintain a deeper level of commitment to sustainability. For many consumers, a company's environmental record of accomplishment is essential.
Mountain Hardwear's premium down products that are sourced responsibly, and the company's wide selection of Gore-Tex offerings will deliver the performance you need, all while focusing on shrinking their carbon footprint.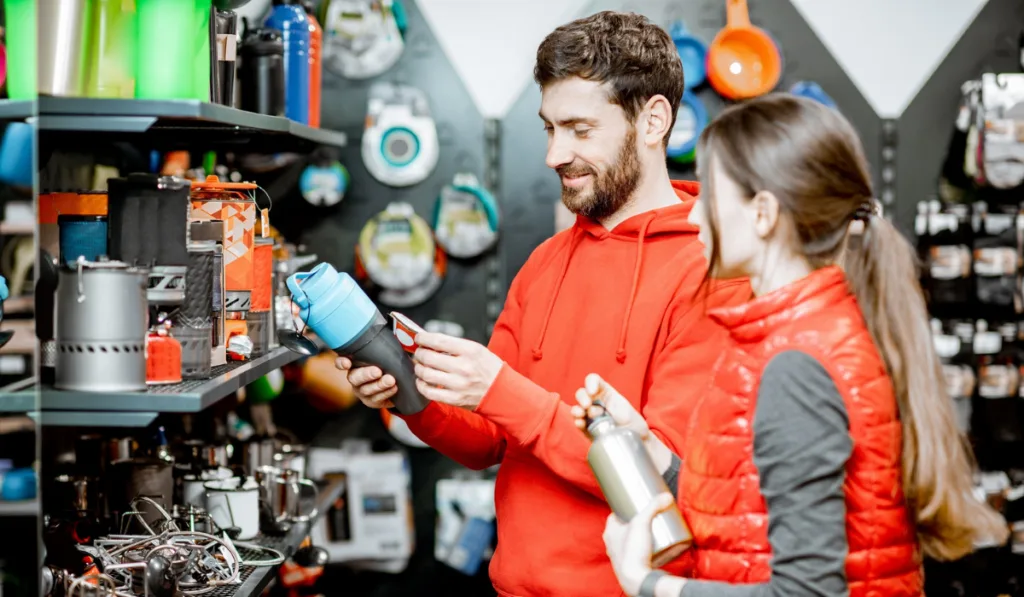 Is Mountain Hardwear a Good Company?
It's an interesting question to ask, certainly.
Any company, as they grow, will eventually encounter rough patches. When a larger company buys what was traditionally one of the most innovative outdoor brands in the world and tries to integrate them into the larger brand, you can expect some bumps along the way.
That's exactly what happened in the years after Columbia Sports announced its acquisition of Mountain Hardware.
No doubt, while Mountain Hardwear dealt with everything involved in the sale, other companies continued to operate with more flexibility, causing Mountain Hardware to lose some of its shine as an innovator.
The company always made high-quality products; however, it hasn't been seen as the leader it once was in the past several years.
Lately, though, its products have picked things up a notch, and their latest offerings are light, easy to pack, and feature premium down and performance outdoor material.
The most recent releases indicate that Mountain Hardware seems to have found its footing and is firmly back on track.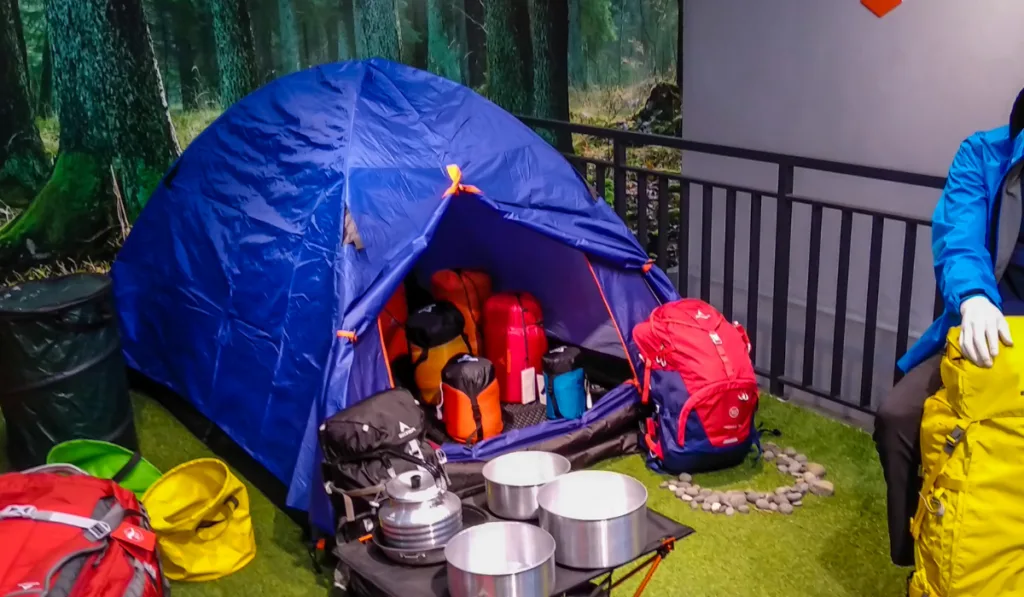 Are They the Same Company?
Yes and no. We've already covered the fact that Columbia Sports owns Mountain Hardware. The smaller company, however, still operates with a good amount of autonomy.
So why did Columbia buy it, then?
Frequently, larger companies buy smaller, more innovative brands to help them appeal to smaller, more advanced customer segments and help juice their product offerings down the line.
For example, when Mountain Hardware creates a new product, all of that research and development will, eventually, make its way down into affordable Columbia Sportswear products. It's sort of like how Toyota owns Lexus or how Rolex also owns the more affordable Tudor brand.
Multiple brands can appeal to different segments of consumers and capture more market share. Companies spend money innovating for high-end customers at the premium level, then take what works and put it into products for larger audiences.
Even though Columbia owns Mountain Hardware, its products are very different from what you'll find at your local Columbia store.
Mountain Hardwear will have flashier colors, newer designs, and different materials to choose from. What works will make its way into Columbia outlets around the country in one form or another.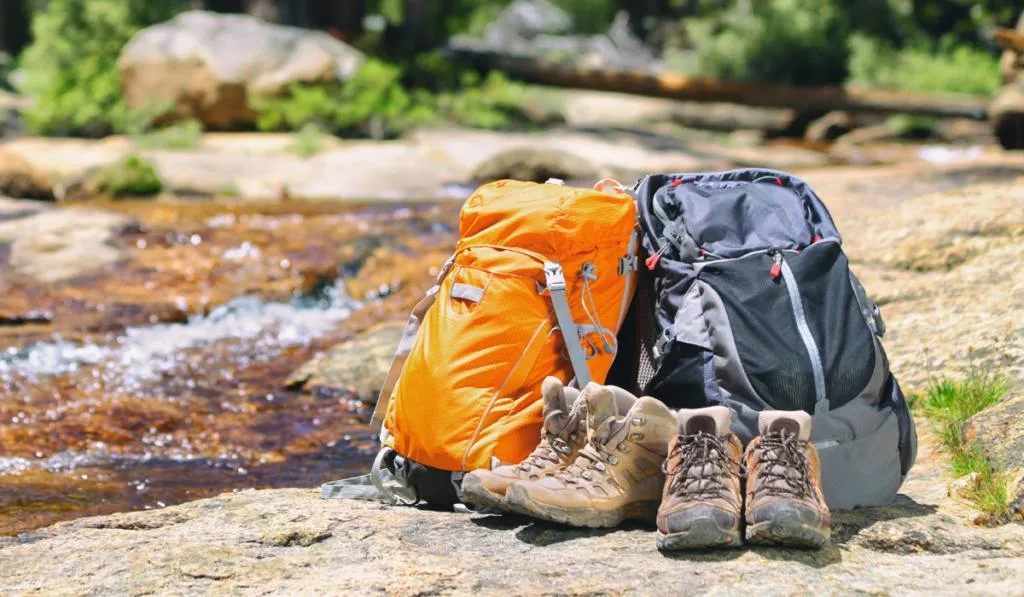 Choosing Between Mountain Hardwear and Columbia
No rules say you have to buy one brand and stick with it. Most people buy products based on fit and performance needs.
Every year, both Columbia and Mountain Hardware make it on lists of the best outdoor gear companies. They're both terrific.
In many instances, paying more money for key items like outdoor jackets or ski pants is worth the money. They'll take a beating and last for years without any issue.
Buying a premium product from a quality brand like Mountain Hardware is a great choice.
Then, you can spend less money on the layering underneath. There's nothing wrong with buying Columbia sweatshirts and wicking shirts to put under your jacket when you're up on the mountain.
The difference between a pair of Columbia socks and Mountain Hardware socks will be very small.
Instead, focus on spending more of your money on the most important items for your outdoor sport or hobby. Then, as you become more serious, you can start upgrading your equipment once you know what difference each item will make.
Resources