*This post may have affiliate links, which means I may receive commissions if you choose to purchase through links I provide (at no extra cost to you). As an Amazon Associate I earn from qualifying purchases. Please read my disclaimer for additional details..
It's cold enough at 40°F to make most people think twice about going for a hike. Passionate hikers, however, will still get out there and meet the weather challenges head-on.
If you're hiking in 40-degree weather, it will be cold. You'll need a good jacket, pants, and several layers to maintain body heat throughout your hike. In some cases, 40°F means you're dealing with snow, so you will need gear to keep you warm and dry simultaneously.
One of the most significant issues hiking in chilly weather presents is layering. You need to have enough layers to manage changes in body temperature and how you feel when the sun's out, when there's cloud cover, or when it's snowing on you!
The clothes you wear and other gear you pack will decide how long you can stay out on your hikes and how good you feel. Warmth and safety are two primary considerations when it's cold outside. The stakes are higher at 40 degrees, so you must get the basics of cold weather hiking down before you go out the door.
Here are some recommendations on what to wear and other things you should know before you try cold-weather hiking.
Layering Your Upper Body Clothing
Maintaining your core body temperature is essential whenever you hike in cold weather. Of course, when it's 40° outside, this means wearing a high-quality jacket, but you'll also need other layers to keep you warm.
It can feel warm outside on a mountain when the sun is high, and conditions are clear. However, even at 40°, you may find yourself wanting to shed the jacket when you work up a sweat. If you only have a t-shirt underneath a high-quality jacket, you'll experience a pendulum swing between feeling frigid and incredibly hot.
That's why layering is so vital. Here are some of the upper-body clothes you'll need.
A Premium Jacket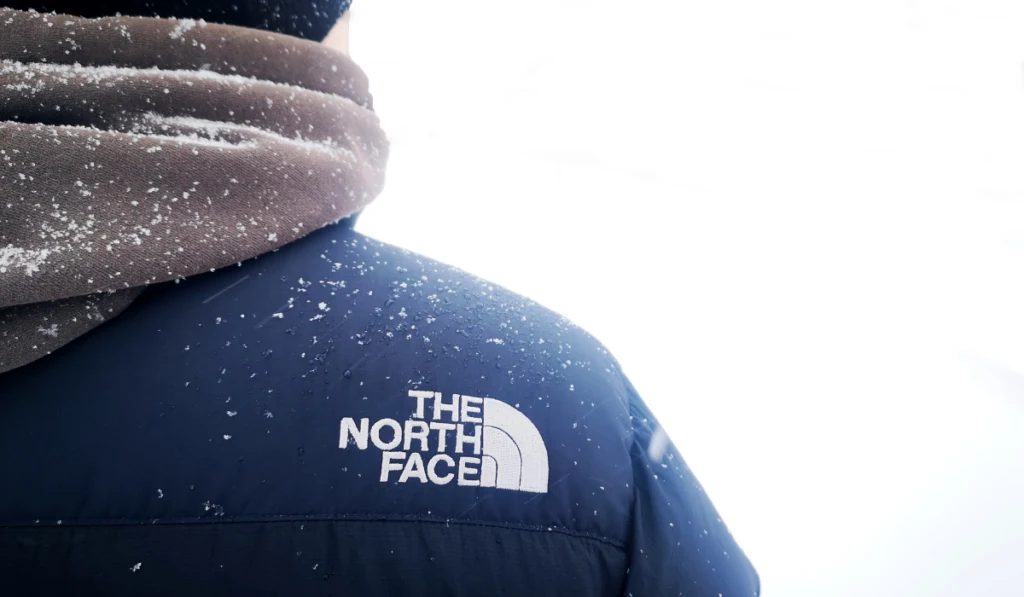 If you're on a long hike, you should invest in a high-quality jacket that is weather and water-resistant. Typically, leading brands like Columbia, The North Face, Marmot, Patagonia, etc., have great choices.
These jackets can cost several hundred dollars, so you should do plenty of research on style, fit, and other features. Then, track seasonal sales and buy a good jacket on sale at a reasonable price if you can.
Some jackets have a removable lining that you can keep in or take out, depending on how cold it is.
A Zip-Up Lightweight Jacket
A good zipper jacket is an excellent mid-layer for hiking in cold weather. Ideally, you can find one in fleece, wool, or some other warm material. The jacket will keep you dry, and the inner layers should focus on keeping you warm.
You'll want something that provides a decent middle ground for when it's too bright and hot to keep your heavier jacket on. When you're out hiking in the sun, it can feel terribly hot once your heart rate starts to rise.
The zip-up jacket can keep you feeling warm enough but gives you the flexibility to shed your heavier jacket.
Your Base Layer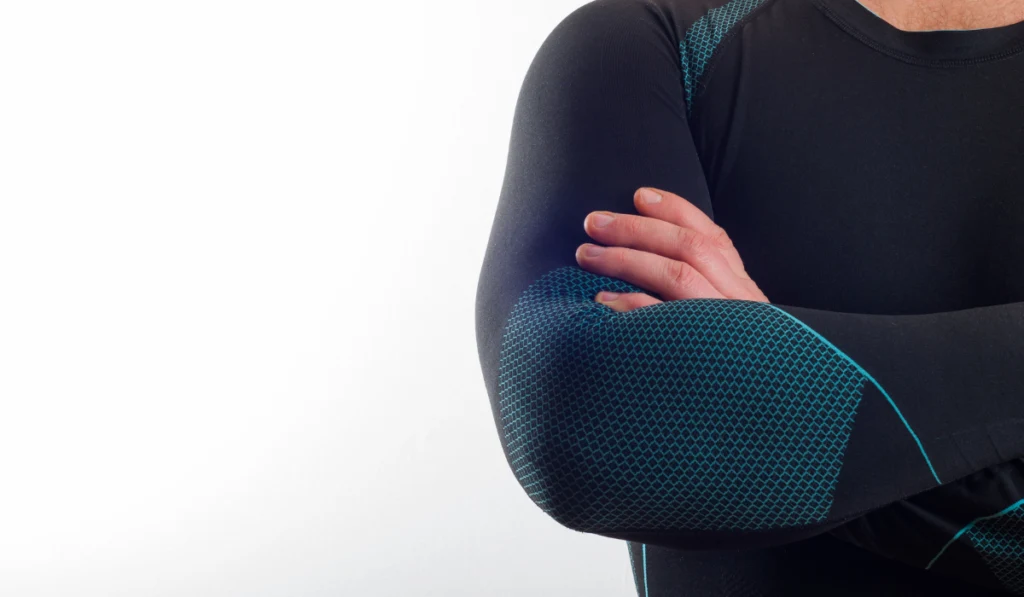 People often overlook the base layer's importance when hiking in temperatures in the forties. If you're wearing a jacket or multiple layers, you're going to sweat even when it's cold outside. If you've ever been skiing, you know how easy it is to work up a sweat in freezing temperatures.
Unfortunately, sweat turns cold and can make you feel miserable on a hike, snowboarding, or during any other winter sport. You'll need a base layer that keeps the moisture off your skin to keep you dry.
When you're dry, these materials feel comfortable on the skin, but they also do a fantastic job managing your sweat. If you wear something that soaks through quickly, you'll shiver on your hike despite wearing a thick jacket.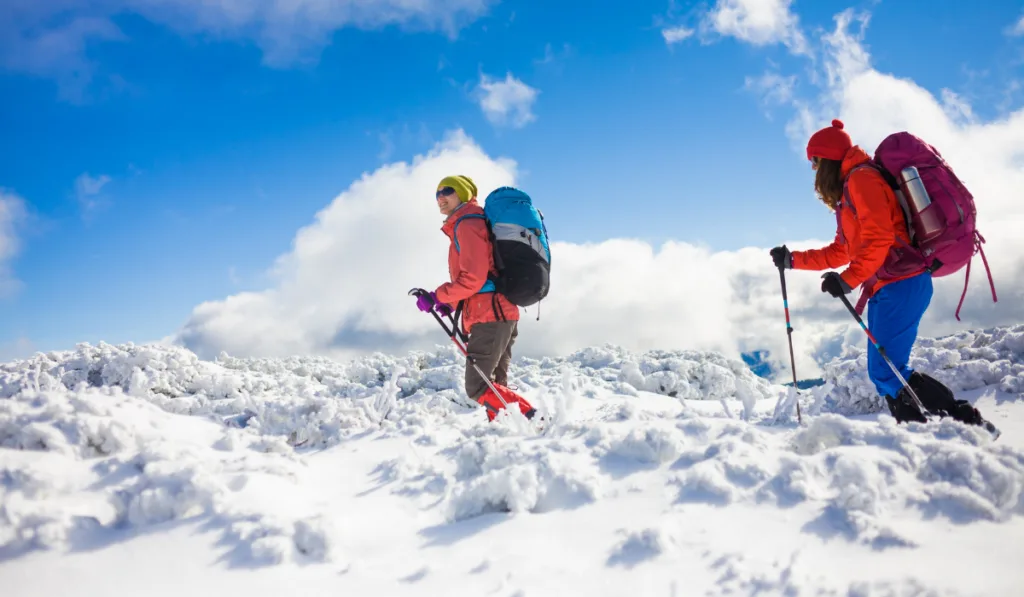 Lower Body Clothing for 40-Degree Hikes
Your legs won't heat up as much as your core on a rigorous hike in the cold, so you'll need to pay special attention to ensure you're outfitted correctly. Usually, that means an outer layer of waterproof pants to keep any rain or snow out, and a base layer that keeps you warm.
Typically, cold-weather hikers opt for darker colors because conditions are often wet when it's cold outside. In addition, you'll want something that hides the scrapes and slides if you fall.
Whether you wear a single or double layer depends on how you feel. Some people get by with thick, insulated hiking pants, while others prefer something warmer on the inside and a thinner weather-resistant outer layer.
While hiking in shorts in 40-degree weather is usually out of the question, you can buy zippered winter pants with detachable bottoms to take off if things get too sweaty on an arduous hike.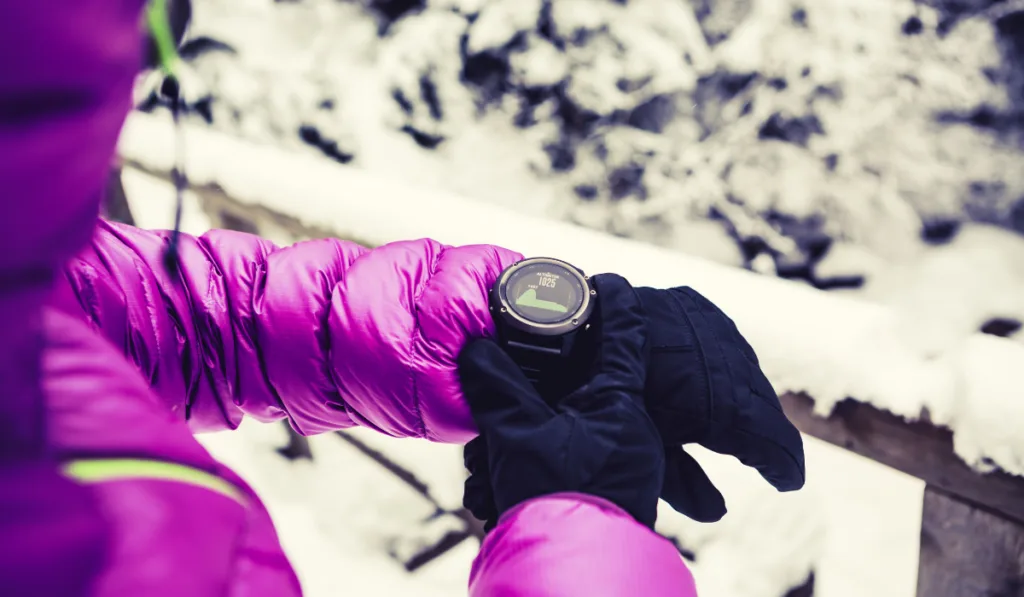 On the Hands
You'll need gloves in 40-degrees weather. We recommend not wearing bulky gloves to keep your hands and fingers nimble on the hike.
If possible, bring some heat packs that you can insert into your gloves for added heat. However, when you move briskly, you may want to take your gloves off, especially if your hands start sweating.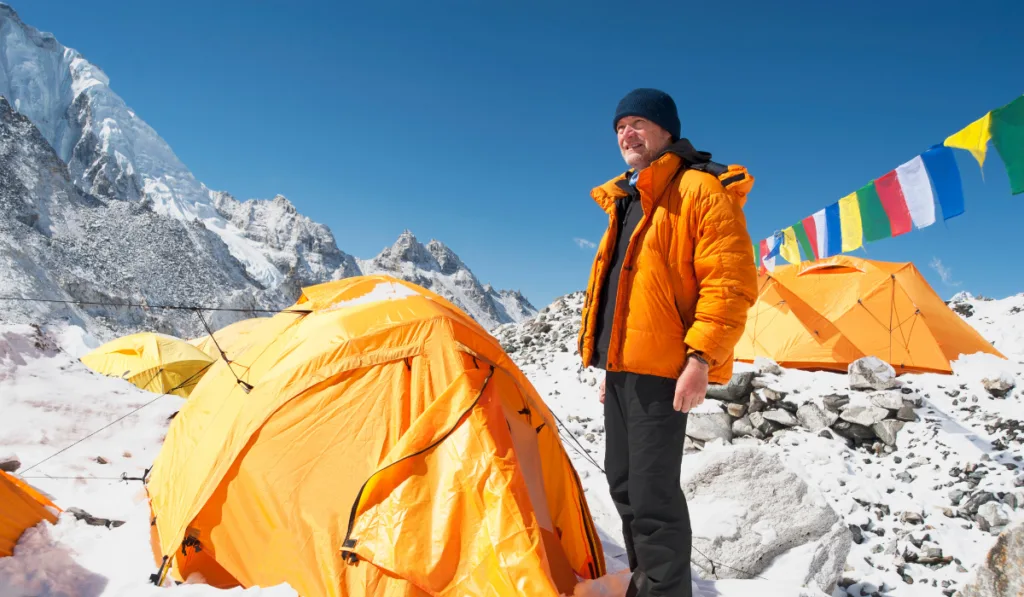 On Your Head
A hat is an essential item of clothing because it keeps your head warm and protects you from the sun.
When you're hiking in frigid temperatures, you'll want to wear a beanie or some hat with thicker insulation than a regular baseball cap. Your body will lose a lot of its heat from your head when exercising, so a good hat is valuable.
A beanie is a fantastic choice because it can easily fit into a pocket in your jacket if you start to get too hot. A larger hat will be harder to stow away and carry on a longer hike. You'll need something that covers your ears to stop the cold from stinging them and making them red.
In addition to your hat, you may need a face covering if conditions are windy. Anyone who has been skiing or snowboarding knows how painful an exposed face can feel in cold temperatures. Buy a balaclava or a similar covering to take with you on your hike.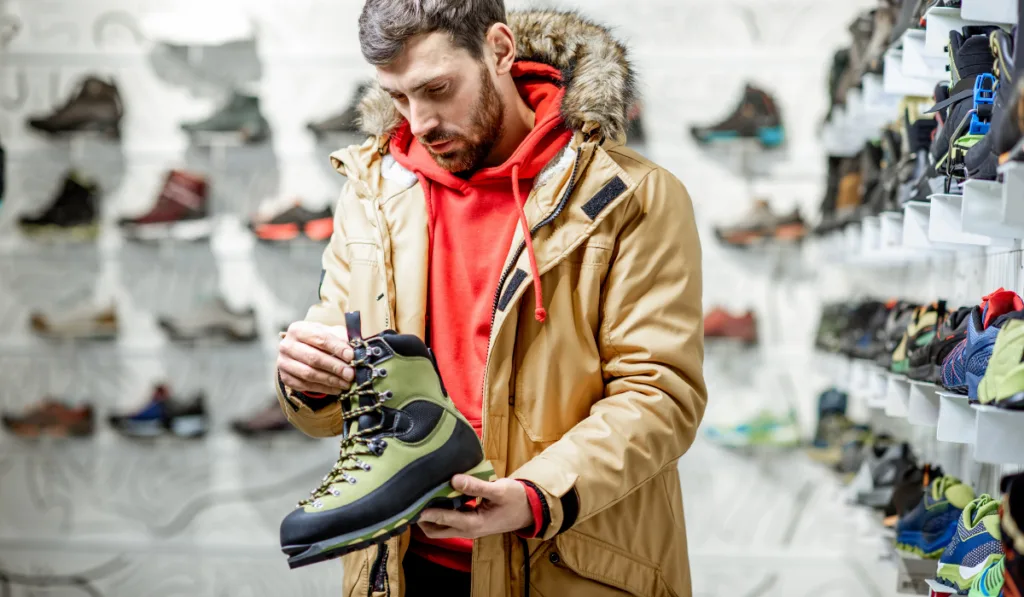 Footwear for Cold Weather Hiking
Your shoes and socks matter a lot in hiking in cold weather. First, your feet need to stay dry and comfortable.
The ground won't give as much as you may expect in 40-degree weather, so a good pair of hiking boots is invaluable.
The same goes for your socks. You'll need wool socks to wick away any sweat to stop blisters from forming on a long hike. Pack some heating pads designed to fit in the toe section of your boot to give added warmth.
Resources