*This post may have affiliate links, which means I may receive commissions if you choose to purchase through links I provide (at no extra cost to you). As an Amazon Associate I earn from qualifying purchases. Please read my disclaimer for additional details..
Walking itself sounds like a pretty simple and easy activity.
Still, with a little training and effort, you can scale it up to be really challenging! Whether it's a hidden waterfall deep in a forest, a mountain summit, or some other path less taken, trekking is a pretty advanced sport you can easily fall in love with.
Imagine being out there in the wild environments on your own or with a group of other nature lovers. You're far away from crowds, city rush, or even some popular paths many hikers tend to take.
Sounds intriguing? Let's delve deeper into a complete beginner guide and find out the essential thing— what is trekking, and what do you need to know about it?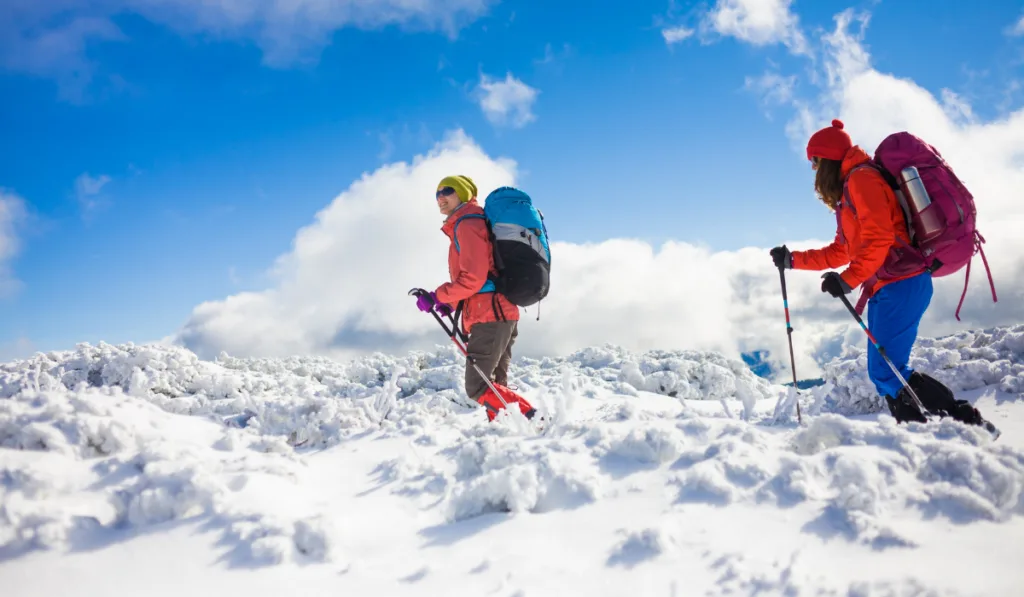 What's the Difference Between Trekking and Hiking?
First of all, let's solve the trekking vs. hiking dilemma because many believe that they are basically the same thing.
Sure, they both include walking, the natural environment, and many other overlapping elements, but in reality, we're talking about two different activities.
Hiking is a long, vigorous walk on footpaths or hiking trails that usually lasts for a couple of hours, one day, or perhaps overnight.
Trekking is a long yet energetic hike that lasts multiple days and is mostly in the wild natural environment. In other words, you can do it off hiking trails.
They're both challenging in their ways. However, trekking takes a bit more time to prepare physically and while dealing with supplies.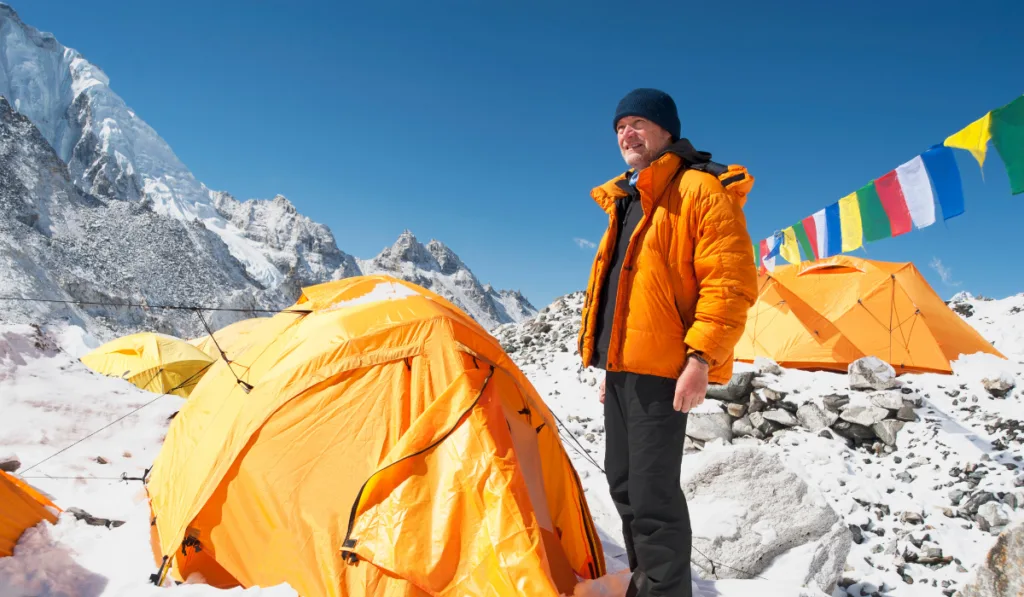 So, What Is Trekking?
Trekking is what we'd call long-distance hiking.
It's walking for longer than a day, sometimes even for a couple of weeks. Throughout the entire journey, you're partially or entirely self-sufficient.
Of course, everyone has their reasons why they would start such an adventure. One of the main goals is to get away from the city rush and simply enjoy the stunning scenery.
Initially, people practiced trekking primarily in the mountains and often in some hardly accessible spots. Today it's a sport becoming increasingly popular, which is why the term extends to different types of itineraries and terrains suitable for all levels.
People start their trekking journey with different motives, but in the end, a solid commitment to the goal is the critical element, whichever level they're on.
Besides that, this sport can be an excellent chance for a social gathering and meeting new friends with similar interests. Imagine hanging out with other nature lovers walking on trails in astonishing regions of relatively unspoiled wilderness.
Important Tips for Trekking
Trekking sure sounds fun and exciting, but there are still certain things you should consider before planning your adventure.
Choose Your Route Carefully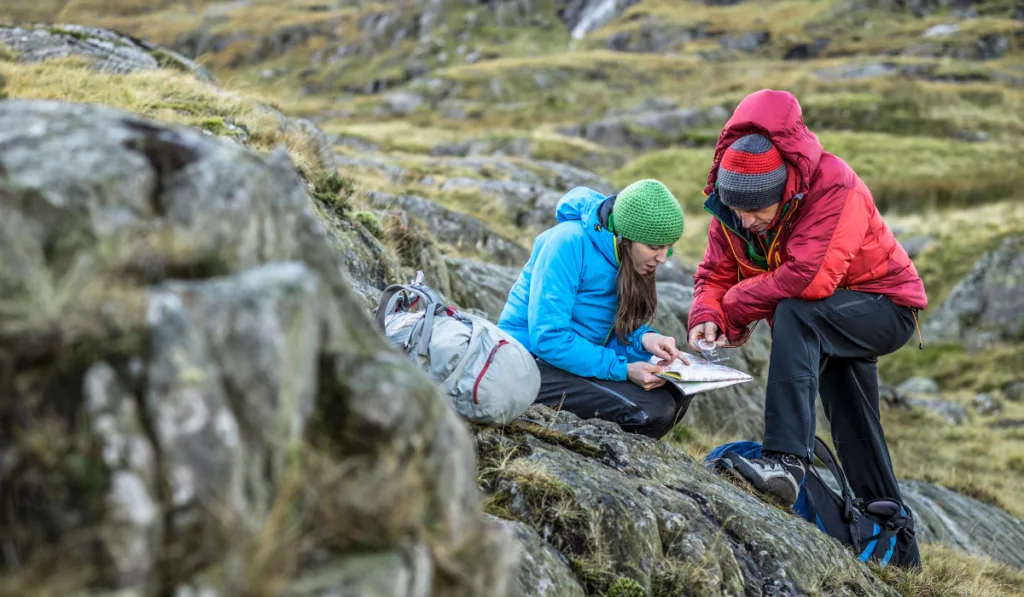 As in every sport, you need to be aware of your limits.
Don't start off your first trek with a trail that looks the best and the most intriguing. Be realistic and go for ones that are not too difficult for you.
First, start with a simple trek and build your strength gradually. You want to get to the point where you're not struggling or scampering your way up.
Trekking is supposed to be a fun activity you'll enjoy, so gather information about the trail you want to take.
While choosing your route, check the terrain's type and length and the elevation change.
Start building your resistance by taking long walks. Wear a day pack when you're climbing steep descents or inclines.
Also, it would be great to go through your first trekking expeditions with a group that can help and guide you through the whole process and potential issues.
Buy Good Trekking Equipment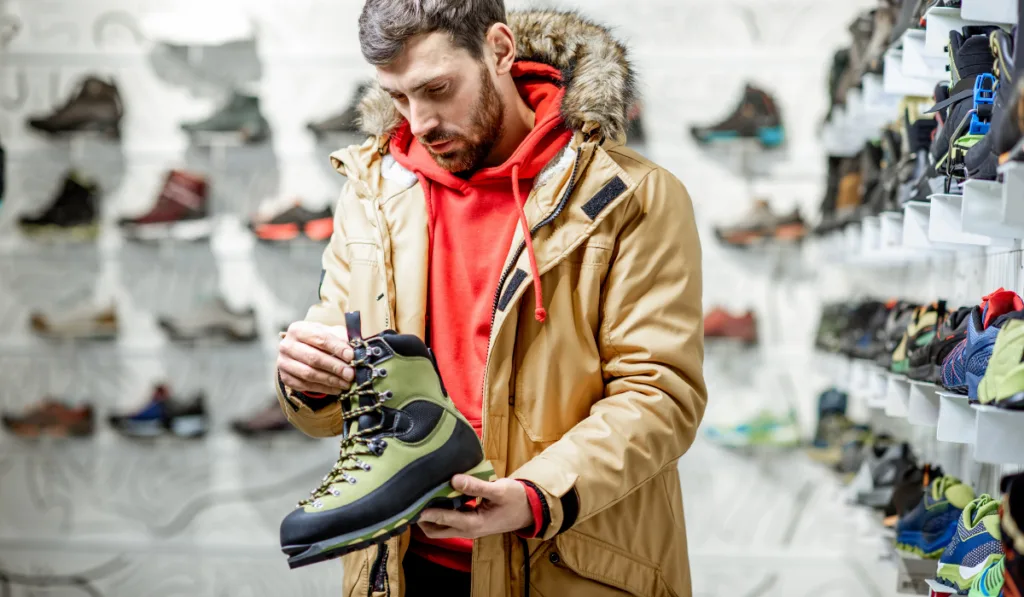 Trekking may be fun, but it's not easy. Don't make it even harder for yourself by buying low-quality equipment that can bring you additional troubles on your trip.
The sport can get pretty demanding, so you don't want to bother with blisters and pain in the ankles to save a couple of bucks. Invest in boots you'll be able to use for a long time.
Trekking boots are specifically designed to endure different types of terrains. They're also meant to keep you from slipping and hurting yourself.
The best would be to choose a pair that goes up to your ankles since they'll support them the most.
It's not just good footwear. A comfortable backpack is one of the essential parts of trekking equipment too. Pay attention to hip straps, proper back straps, and the support structure to keep your back safe and comfortable for long distances.
Pack Enough Water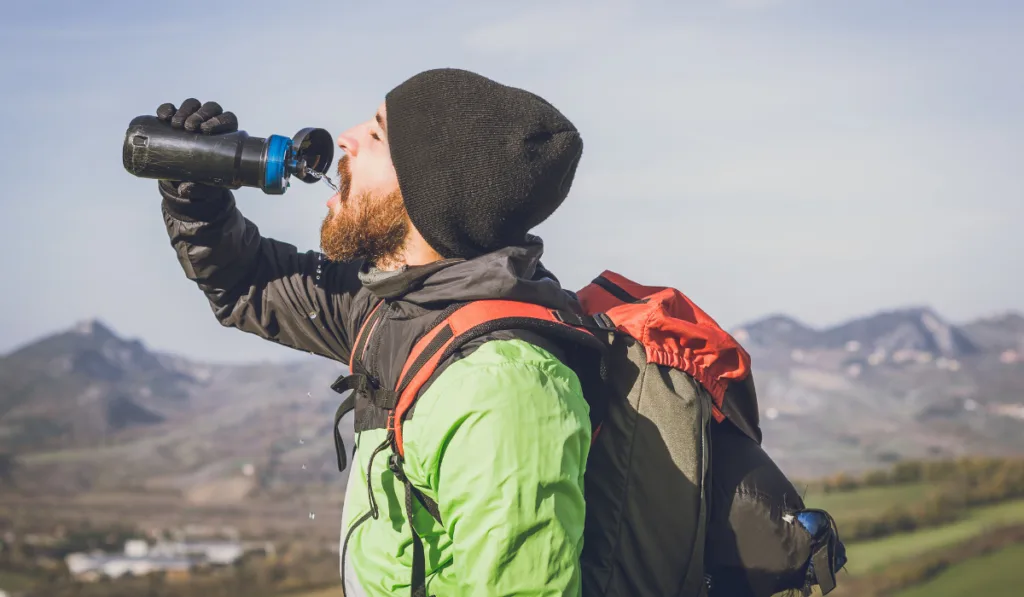 Food and water are essential parts of your trekking route, so don't underestimate the amounts you'll need on your journey.
Remember, it's better to have some extra water rather than be dehydrated and thirsty, especially when you don't have any water source within reach. Bring some light snacks, such as energy bars, which will help to keep you going!
Choose Your Own Pace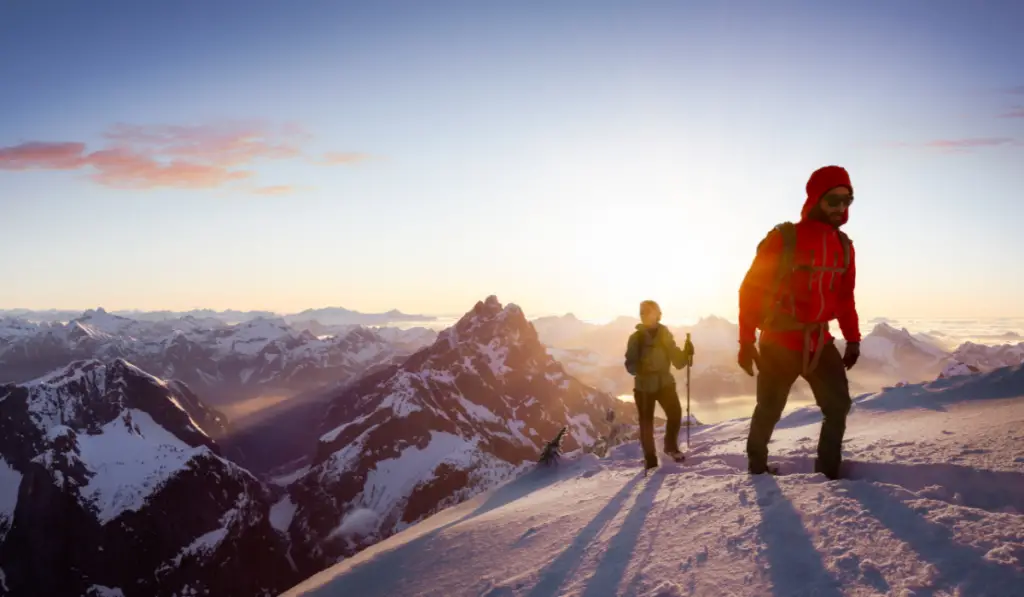 Don't compare yourself to others. Some other trekkers may be active in this world way longer than you, so it's logical they are better prepared and can endure longer than you.
Also, remember that not everyone focuses on the same things while trekking. Some prefer to take things slowly to enjoy the scenery, while others prefer to avoid stopping multiple times and cover longer distances.
Trekking is not a race, so listening to your body and going at your own pace is essential.
Take as many breaks as you need. The journey is supposed to be challenging, true, but it's also supposed to be an exciting experience you genuinely enjoy.
Whichever pace you set, stretch out your muscles before taking longer routes – that's something your body will definitely thank you for later!
Don't Forget to Check the Weather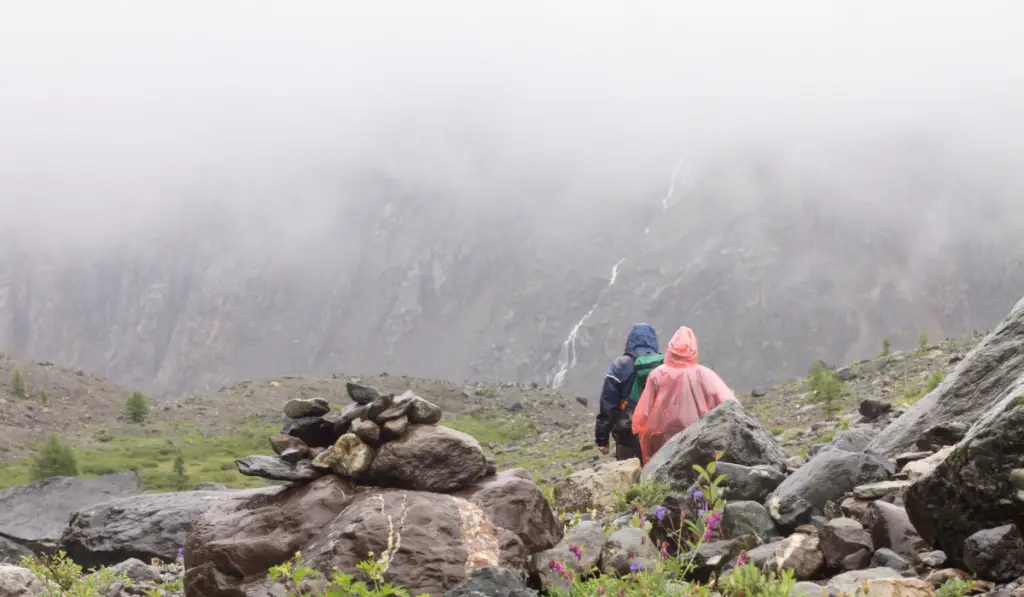 Imagine you finally scheduled a trekking route, and while you're enjoying your third day of the journey, you notice a storm approaching.
Just a couple of minutes of researching the weather in a place you want to visit can save you trouble with landslides, rain, or even snowstorms.
This is especially important when you're planning to cross over rivers or other bodies of water. Trekking is generally a pretty safe activity, but it can be dangerous if you get caught in harsh weather conditions.
If the storm catches you after all, be flexible with your plans and look for shelters that will keep you as safe and dry as possible.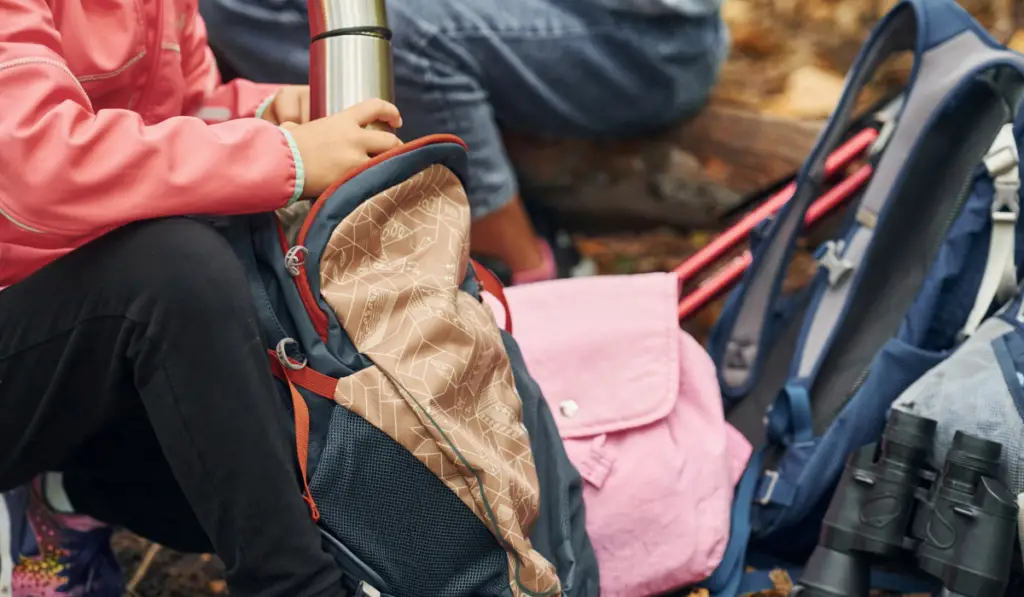 How to Pack for Trekking
The first thing you need to take care of when you're going to trek is getting a good backpack. It's the essential thing that will help you keep your supplies organized.
It's also essential to get a high-quality item to evenly distribute the weight you are carrying so your back doesn't suffer.
Now, let's move to the packing itself.
One of the mistakes many newbie trekkers make is filling their backpacks with everything that comes to their mind, including neck pillows, speakers, snacks, and other things they "might need" during the trek.
It's great to have these things with you, but the last thing you want on your trek is a heavy bag that constantly weighs you down.
If you opted for a multi-day trek, bring a cookery set and enough water and food to last throughout that period. One of the good sides of traveling with a group is that you can distribute the weight of the things you carry.
Experienced trekkers and hikers often say it's better to pack the sleeping bag first. After that, you can top it with heavier items.
Place them closer to your back to evenly distribute the weight and transfer some of it to your hips. Things you'll be accessing more often, such as a jacket and water, should be on top so you can have them within reach.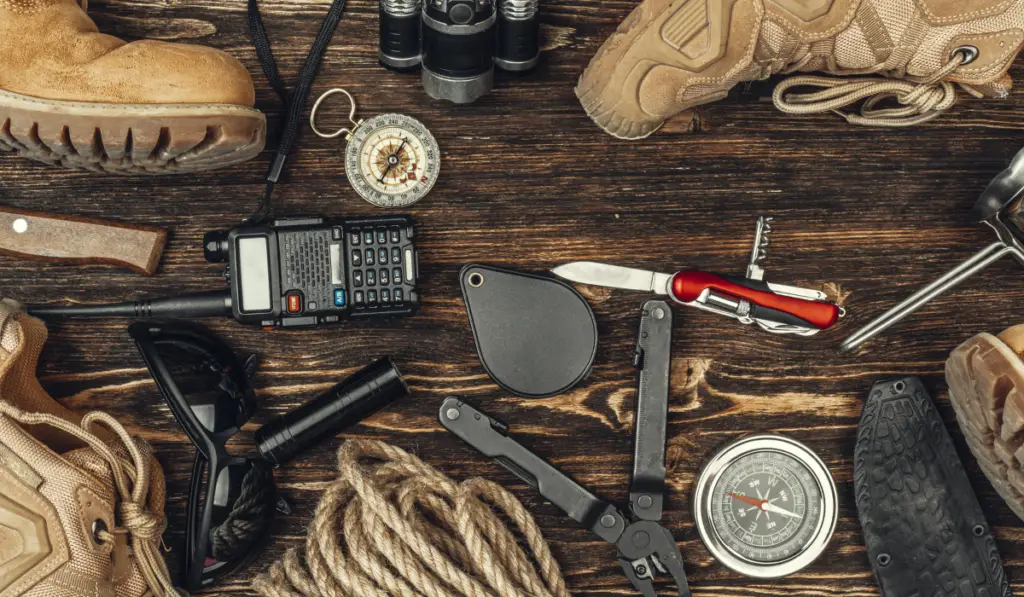 The Essentials for Trekking
The supplies you will take on your trek depend on the weather conditions, season, number of days you will stay, and the area you visit.
These are some things you can consider taking, but you're the one who knows best what things you can't go without.
Basic Stuff
Documents (an identity card)
Food 
Water
Trek map
Powerbank (for your phone or other gadgets)
Flashlight
First aid kit
A utility knife
GPS/Navigational devices
Light traveling towel
A couple of plastic bags if your clothes get wet
Toilet paper
Personal toilet kit (including toothbrush, toothpaste, etc.)
Personal medical kit (paracetamol/aspirin for fever, vomistop for travel sickness in hilly parts, pain killers, your regular medications, bandages, plasters, etc.)
Sanitizer
Sunscreen lotion
Lip balm (SPF 30+)
Sunglasses
Mosquito repellant
Clothes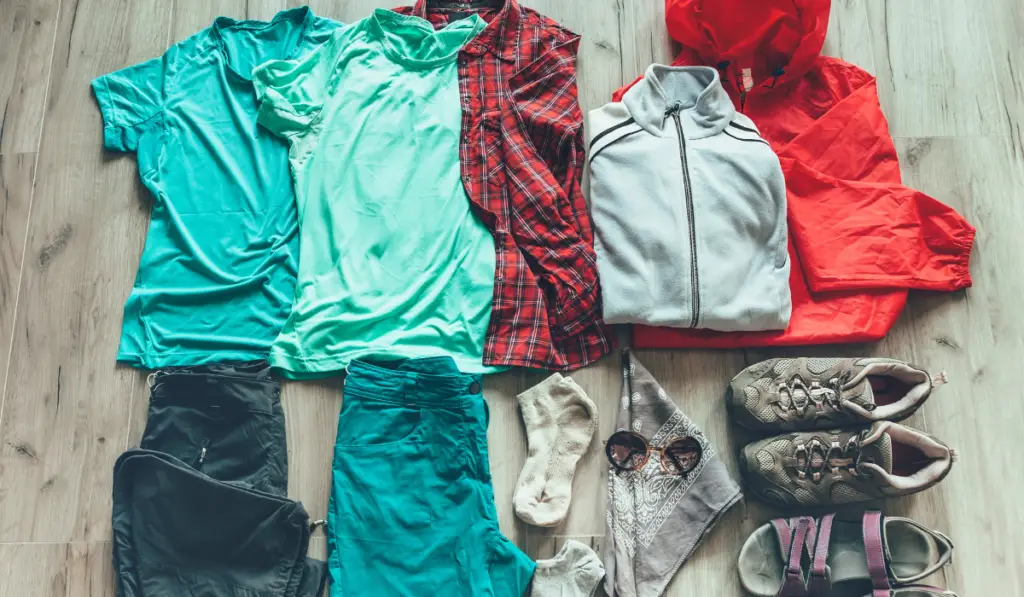 Lightweight T-shirt
2 pairs of track pants and quick dry tees (better avoid denim)
2-3 pairs of regular socks and 2 pairs of warm socks
Thermal wear
Scarf
Gloves (2 pairs, one waterproof and one woolen)
Woolen cap that covers your ears
Poncho, umbrella, or raincoat
Sun cap
If It's a Multi-day Trek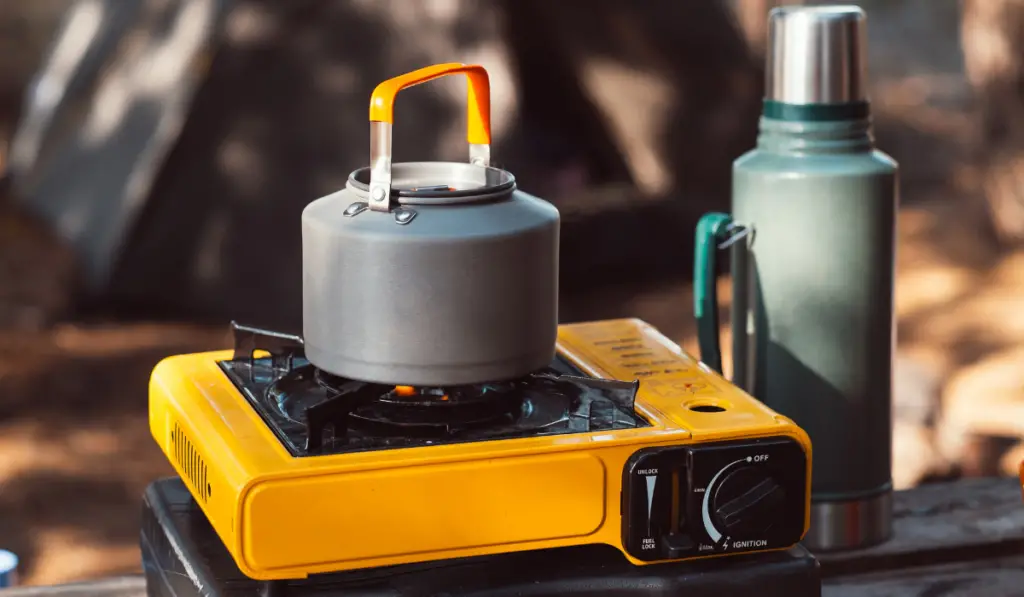 Why Should You Try Trekking
Trekking culture is growing worldwide, especially in some non-touristy areas that are difficult to access.
Sometimes treks can be epic because of the breathtaking scenery. On the other hand, sometimes the thing you'll remember the most about your journey is the superhuman levels of endurance and effort you'll need to get to your destination.
Some trekkers are willing to go through whatever it takes because of the feeling they get when they reach the final destinations.
For others, it's all about the trip and the camaraderie along the trail.
But all the treks have one simple thing in common—a sense of being on a special mission that makes this activity more than just a simple act of walking and turns it into a life-affirming journey.
Even though it doesn't sound like this initially, trekking is more challenging than hiking. It's a sport that tests your endurance, ability, and psychological and mental capacity.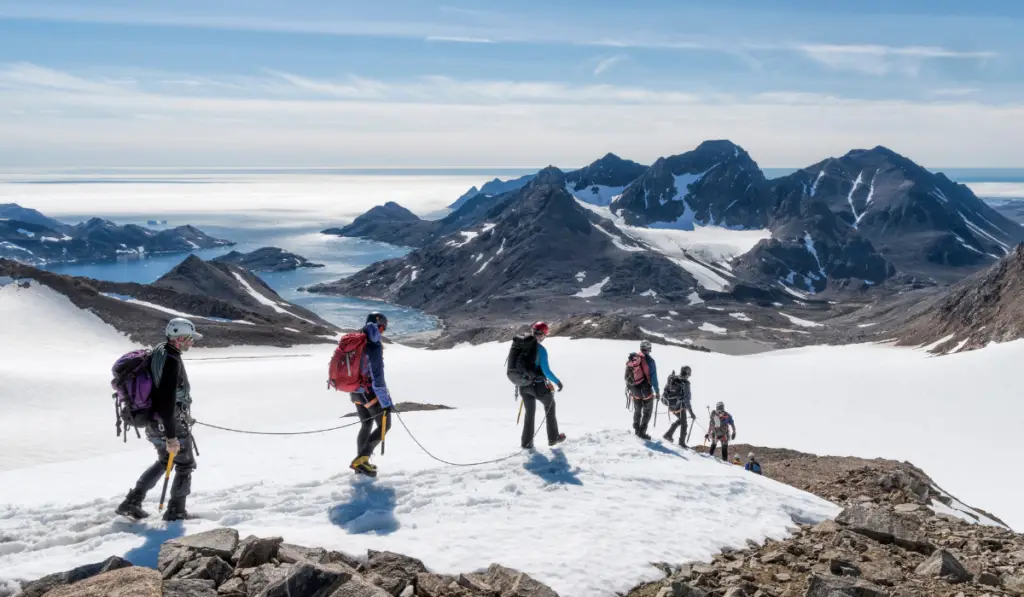 Where Can You Go Trekking?
It's hard to tell which are the best treks in the world because everyone has different preferences and answers.
Some trails are epic because they require strenuous endurance and effort to reach the endpoint. Some, on the other hand, offer astonishing scenery.
For some, it's all about the journey and those little joyful moments they experience along the trail. Others focus on the destination itself.
The great thing is that all the trekking fans can find something for themselves! What matters is transforming the everyday walking act into an exciting and life-affirming expedition.
Here are some of the fascinating destinations across the world where you can go trekking:
Kalalau Trail, Hawaii (moderate)
Distance: 11 miles (18 km) in one way
Time: 2 days
Routeburn Track, New Zealand (moderate)
Distance: 20 miles (32km)
Time: 3-4 days
Everest Base Camp, Nepal (moderate)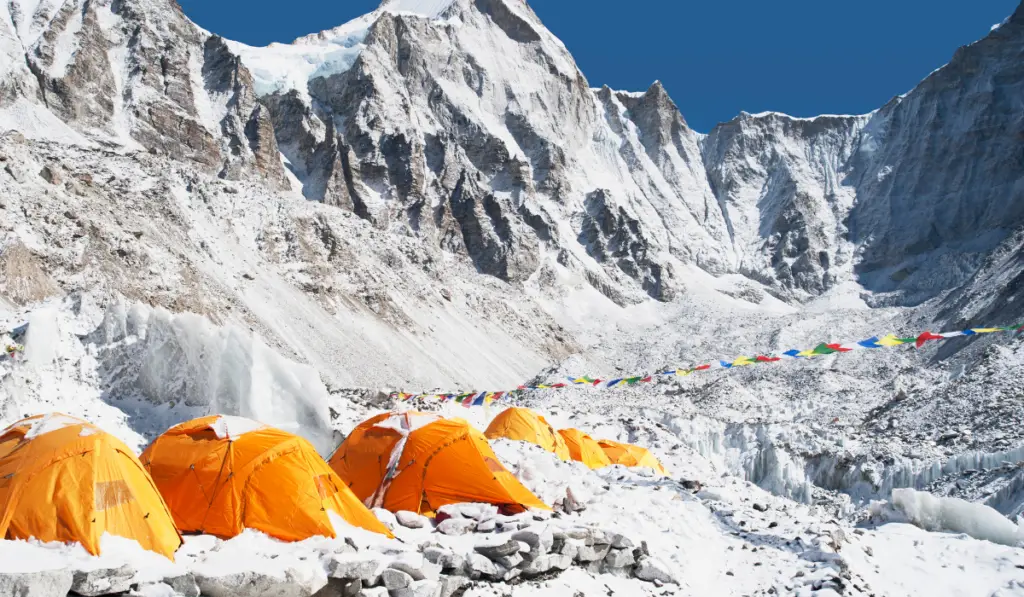 Distance: 80 miles (130km), round trip
Time: 2 weeks
Inca Trail, Peru (moderate)
Distance: 20 miles (33km) round trip
Time: 4-5 days
Markha Valley Trek, Ladakh, India (moderate)
Distance: 50 miles (80km)
Time: up to 7 days
Kilimanjaro, Tanzania (moderate)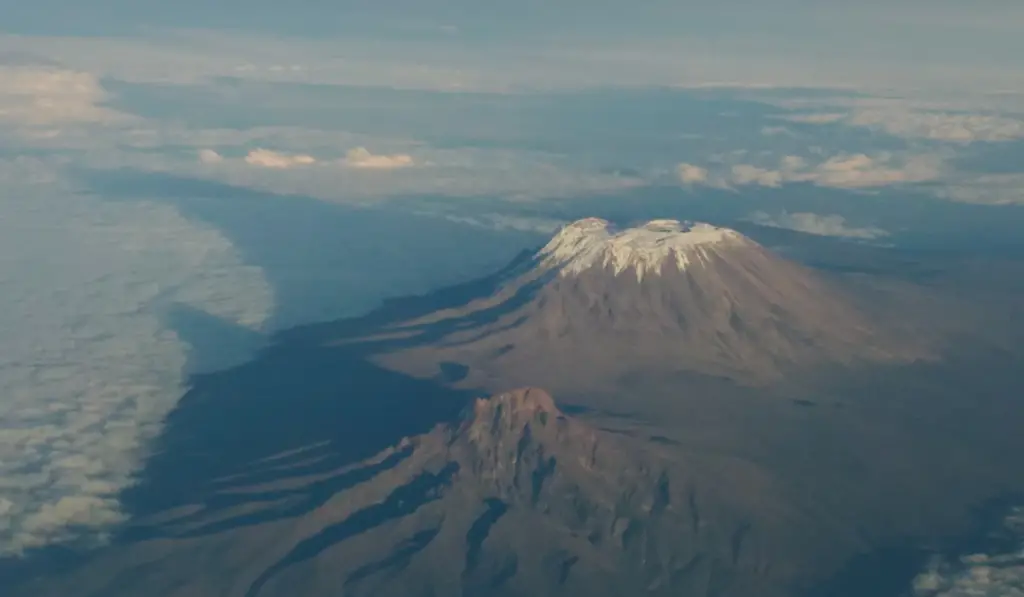 Distance: 23–56 miles (37-90km)
Time: up to 9 days
Camino de Santiago de Compostela, Spain (shorten the route, moderate)
Distance: 62 miles (100km)
Time: 5-6 days
Camino de Santiago de Compostela, Spain (full route, advanced)
Distance: 500 miles (800km)
Time: 35 days
GR20, Corsica, France (advanced)
Distance:104 miles (168km) round trip
Time: 15 days
The Haute Route, France-Switzerland (advanced)
Distance: 125 miles (200km)
Time: 2 weeks
The Torres del Paine Circuit, Patagonia, Chile (advanced)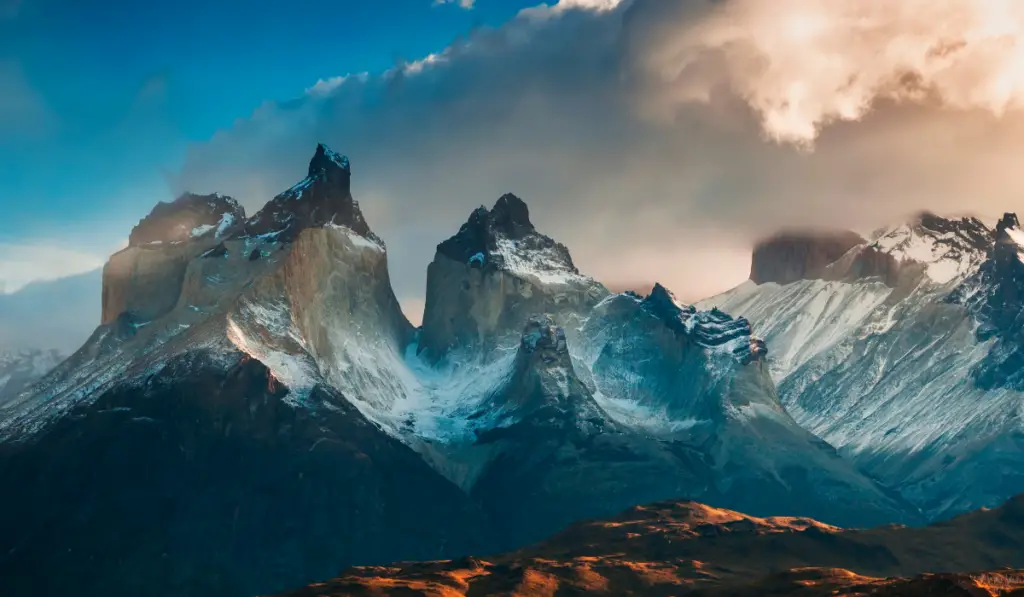 Distance: 85 miles (136km)
Time: 9 days
Don't feel discouraged by this list if you're not in a position to travel far away from the area where you live.
Every country offers its beauty and paths that are yet to be discovered, so don't hesitate to do your research and let us know about the treks you've come upon!
Some Final Words
Trekking is an exciting activity that has grown in popularity over the past couple of years.
Many believe hiking and trekking are basically the same thing. However, the main difference is that hiking mostly takes place on marked routes and lasts for a couple of hours or up to a day.
The spirit of trekking is generally about enjoying the beautiful scenery, taking the time to stargaze, and discovering astonishing landscapes daily. Of course, everyone has their own goals and pace.
Get enough water and food, prepare your body, and don't hesitate to spend more money on purchasing higher-quality equipment.
Trekking itself can be quite demanding, so you primarily want to avoid struggles that come with bad footwear or a backpack that doesn't allow you to distribute the weight of your supplies equally.
Don't forget to check the weather, explore the route you're taking, and thoroughly list all the things you may need on this special journey. Be careful with the latter, you don't want to overstuff your backpack and struggle with things you only thought you needed.
It's a fun sport and an opportunity for you to test your endurance and mental and psychological capacity.
That's it for now! Now it's time to go out, explore the wilderness, and fall in love with this amazing long-distance walking activity. See you somewhere out there!
Resources: