*This post may have affiliate links, which means I may receive commissions if you choose to purchase through links I provide (at no extra cost to you). As an Amazon Associate I earn from qualifying purchases. Please read my disclaimer for additional details..
When it comes to the New Year, it's perfectly normal to set goals for many areas of life. This may include our jobs, finances, personal relationships, fitness, and hobbies. This year, I intend to have at least one hiking-related New Year resolution.
With a bit of brain storming, I came up with the following New Year Goal ideas for hikers:
1. 52 Hikes
I'll admit, this isn't something I thought of myself. A friend of mine on Facebook has been doing this throughout 2022 and I thought it would be a brilliant goal for 2023. This isn't tied to distance or destination, just tied to hiking itself.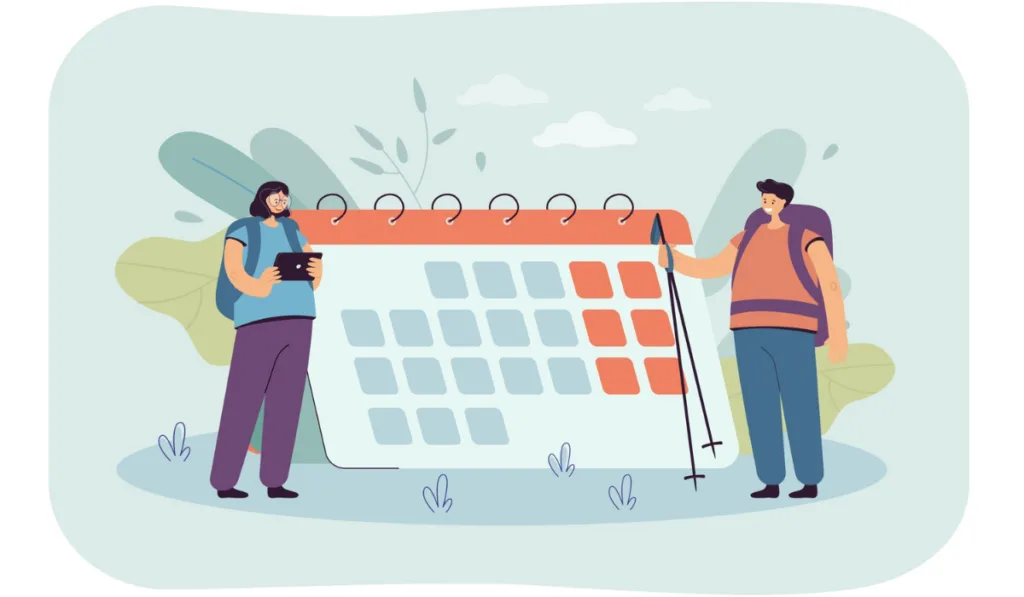 It's an easily attainable goal, that's why it takes spot #1.
If you want some accountability and to reward yourself with a cool patch, check out the 52 Hike Challenge.
2. Set a Distance Goal
Whether you are an experienced hiker, or just wanting to get started with the sport, a distance goal is a great option.
If you are an avid hiker, maybe a goal of 250 or 500 miles (402 or 804 kilometers) is more your style?
Whatever the case may be, a distance goal is something you can work towards over time. This gives you the flexibility to start off in January with smaller, shorter hikes, and gradually work your way up to longer, more difficult hikes as 2023 progresses.
3. Set an Elevation Goal
Elevation is another goal you may want to consider for 2023. I know that I have often picked easier, flatter trails versus those that have more elevation changes.
This is another goal you could ease into depending on your skill level. Some good elevation goals might be 500′, 1000′ and 2000′ climbs.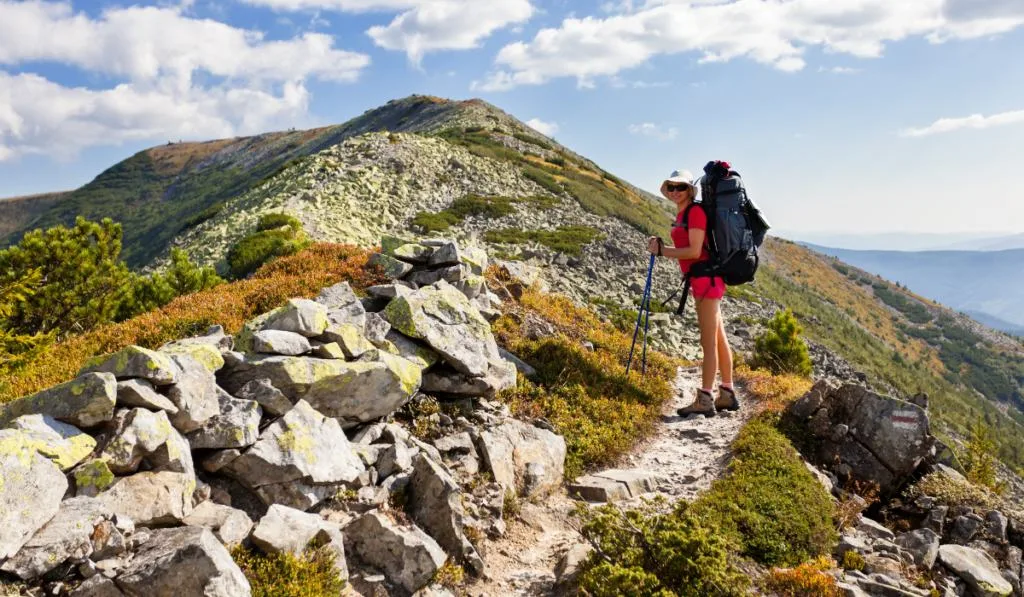 The great thing is, if you use an app like All Trails, you can easily filter for hikes with this type of elevation change and set that as your "goal" hike to accomplish at some point in the year. You can even make your goal hike a fun, destination hike.
Then, use your other hikes in the year as "training" hikes while gradually increasing your elevation goals as your fitness level improves.
4. Set an Altitude Goal
If elevation changes aren't challenging enough, consider setting an altitude goal. The higher you climb, the more difficult the hike will be.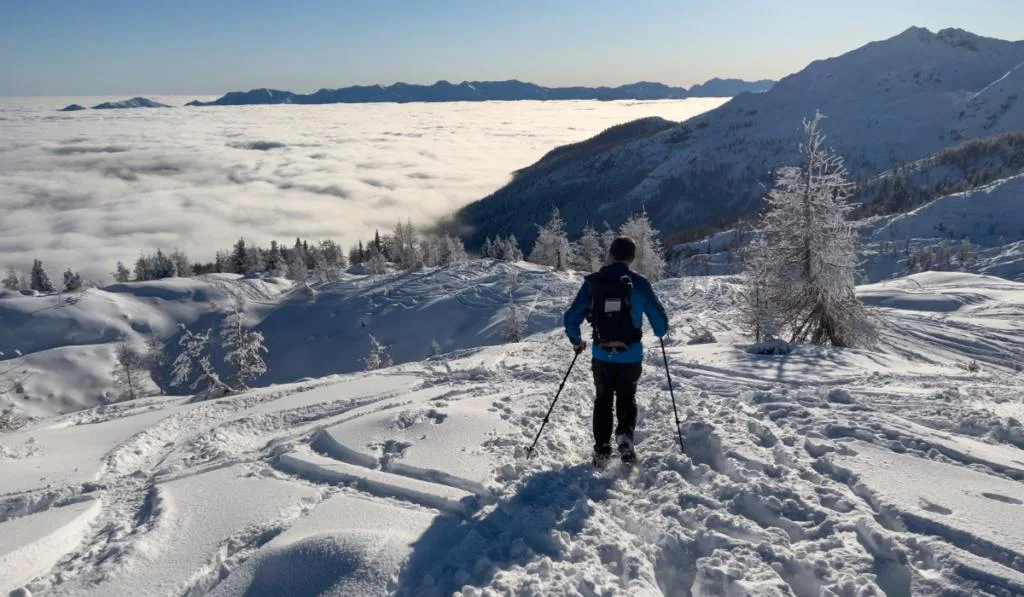 Unlike the elevation change goal, this goal could be to simply complete a hike at a specified altitude or climb up to that altitude on any given hike.
Some goals ideas might be:
5,000 feet (1,524 meters) above sea level
7,500 feet (2,286 meters) above sea level
10,000 feet (3,048 meters) above sea level
If you search "mountains to hike in" and then add your state, Google will give you a nice listing of mountains and their elevations. This can give you a good starting point for finding a "goal" peak and then use the All Trails app or a similar app to narrow down the mountain and trail you want to tackle.
Keep in mind that for some of the higher altitudes, you'll want to do your research on altitude sickness and ensure you ascend and descend in a way that is safe for your body.
5. Set Hike / Location Specific Goals
Do you have a top 10 list of hikes you would like to accomplish? Do you have a specific peak you have been yearning to summit? These can be awesome goals for 2023.
These don't have to be big mountain climbs. For example, as a kid, my family took me to Camelback Mountain in Arizona, and I wasn't fit enough to make it to the top. That makes this 2.5 miles (4 kilometers) hike an easy addition to my own hiking goals list.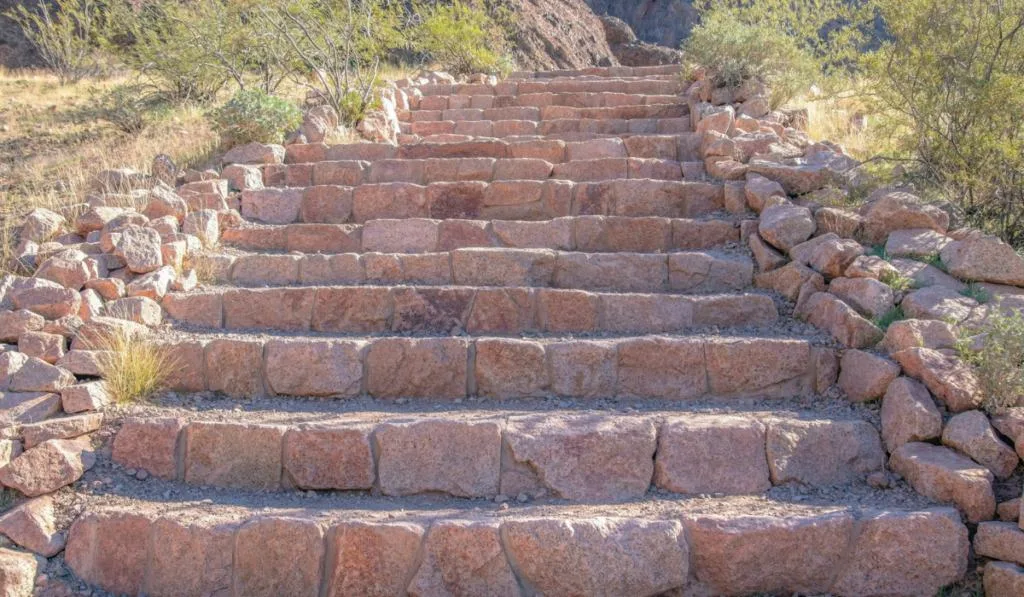 Maybe your goal is to hike in the Grand Canyon or make it to the beach for a scenic coastal hike. If you're even more ambitious, you could add an international destination to your goals for 2023. The options are simply endless!
6. Set a Thru-Hike Goal
Have you wanted to get started with thru-hiking? Whether you are an avid hiker setting a Pacific Crest Trail goal or a beginner hiker intrigued by the world of long-distance hikes, there are options for you.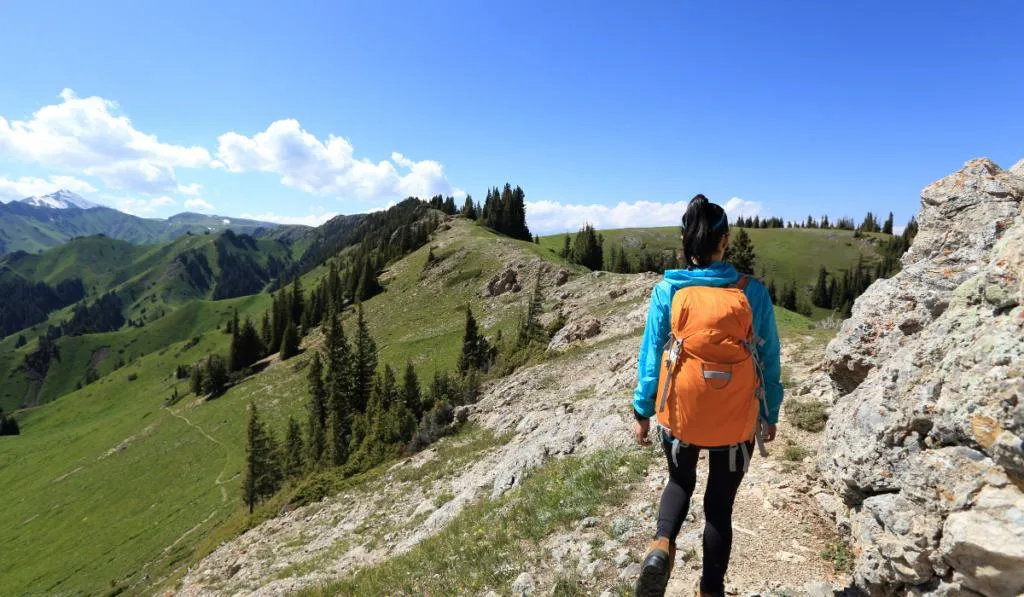 Most hikers know of the famous thru-hikes like the Appalachian Trail and the Pacific Crest Trail. The reality is that most of us reading (and writing) this article aren't at a place where that is a consideration yet.
However, there are many longer distance, multiple-day hikes you can set as a goal in many parts of the country.
Whether you start off with a 25 miles (40 kilometers) point to point hike like the Lost Coast Trail in California or a more challenging 68 miles (109 kilometers) hike on the Bechler River Trail in Yellowstone, there are definitely some lower-mile options available that are still fun and are multi-day adventures to get you started with point-to-point hiking.
Tips for Choosing a Hiking Goal
With any goal, it's often easier to break down a larger goal into smaller pieces. Some of the goals above are naturally easily broken down, like the distance goals and 52 Hike Challenge.
Other hiking goals, like completing a point-to-point hike may do well when paired with an additional goal like choosing 10 "training" hikes to complete before you attempt your point-to-point.
No matter which goal (or goals) you settle on, you are one step closer to upping your hiking game in 2023!
Sources
I used my personal hiking experience to compile this article.