*This post may have affiliate links, which means I may receive commissions if you choose to purchase through links I provide (at no extra cost to you). As an Amazon Associate I earn from qualifying purchases. Please read my disclaimer for additional details..
Ever seen a giraffe before? Giraffes are awesome animals known for their long neck. If you go near a giraffe, you will surely feel its grace. If you ever have the chance to name a giraffe, you should not take that chance for granted. Here are great name ideas for giraffes.
Top 10 Giraffe Names
The names below are very common giraffe names. Why not name your baby giraffe with a name from this list? Check them out below:
April: April the giraffe is a famous giraffe at Animal Adventure Park, New York. Born in 2002, April is known for her delivery of a baby boy giraffe. Her delivery was streamed live.
Tajiri: Meaning hope and confidence in Swahili, Tajiri is the name of April the giraffe's last baby.
Oliver: Just like April the giraffe, Oliver is a giraffe in the Animal Adventure Park, New York. He is male and three years younger than April.
Maya: Maya is a female giraffe in the Milwaukee County Zoo in Wisconsin.
Kazi: Kazi is a male Girrafe in the Milwaukee County Zoo in Wisconsin just like Maya.
Spots: Asides having long necks and legs, giraffes are well-known for their spots.
Zuri: Zuri means beauty and is the name of an actress in the movie 'Black Panther' known for her courage and spirit of innovation.
Tony: Tall people are usually nicknamed Tall Tony in some parts of the world, especially Africa. It suits giraffes that are tall.
Savanna: Giraffes are not just from African savannas, they also have the colors of savannas.
Rohaya: She is a female giraffe born at Basel Zoo in Switzerland.
Boy Giraffe Names
Do you have the chance to name a boy giraffe? Here are some great names for him:
Eliot
Jared
Noah
Patch
Apollo
Mr. Tall
Geoffrey
Mr. Longlegs
Lawrence Longneck
Daddy longlegs (just like the arachnids)
Bao: Bao Xishun (a tall man who saved the lives of two dolphins)
Girl Giraffe Names
Here are some names that are pretty just like your female giraffe:
Gio
Fern
Zara
Ollie
Layla
Anna
Unity
Greta
Grace
Africa
Gracie
Harpur
Nairobi
Patches
Zealand
Margarita Sanchez
Famous Giraffe Names from Books and Movies
If you are a fan of literature, and books, you would surely want to name your giraffe after some popular giraffes. Here are great examples of giraffes in popular children's books:
Gerald: In the book 'Giraffes Can't Dance', Gerald the giraffe loves dancing, but he could not dance because of his long legs and neck. Through the help of a friend, he found his unique dancing style.
Muhammed Ali: She was a diplomatic gift in the book 'Zarafa'. She was the second giraffe to enter Europe and was involved in some giraffe mania.
Billy: Billy is a giraffe in the book 'Giraffe and the Pelly and Me'. Billy works in a leaderless cleaning window company and only eats and only eats pink and purpose flowers from a tree.
Sophie: Sophie is a very popular giraffe amongst French and English children. From the book 'Sophie La Giraffe and Friends', Sophie is a soft and gentle giraffe with so many nice friends.
Abigail: In the book 'Abigail the Giraffe', Abigail loves counting, but gets dazzled whenever she counts the splotches of cheetahs and the stripes of zebras. Abigail later discovered that she is good at counting the stars because of her long necks.
Geoffrey: He is a giraffe in 'The Lone Giraffe'. He is a clumsy giraffe who loves to make friends, but will keep falling or sliding. He finally finds great friends in place where he would not stumble.
Here are some giraffes from popular movies:
Nina: Camp Lazlo
Bridget: The Wild
Melman: Madagascar
Twiga: The Lion Guard
Georgina: 64 Zoo Lane
Gabby: Doc McStuffins
Nessa: My Big Big Friend
Lem: Summer Camp Island
Alexa: Summer Camp Island
Ingrid: My Gym Partner's a Monkey
Longfellow: Mickey Mouse Clubhouse
Shingo: 'The Lion Guard: Return of the Roar'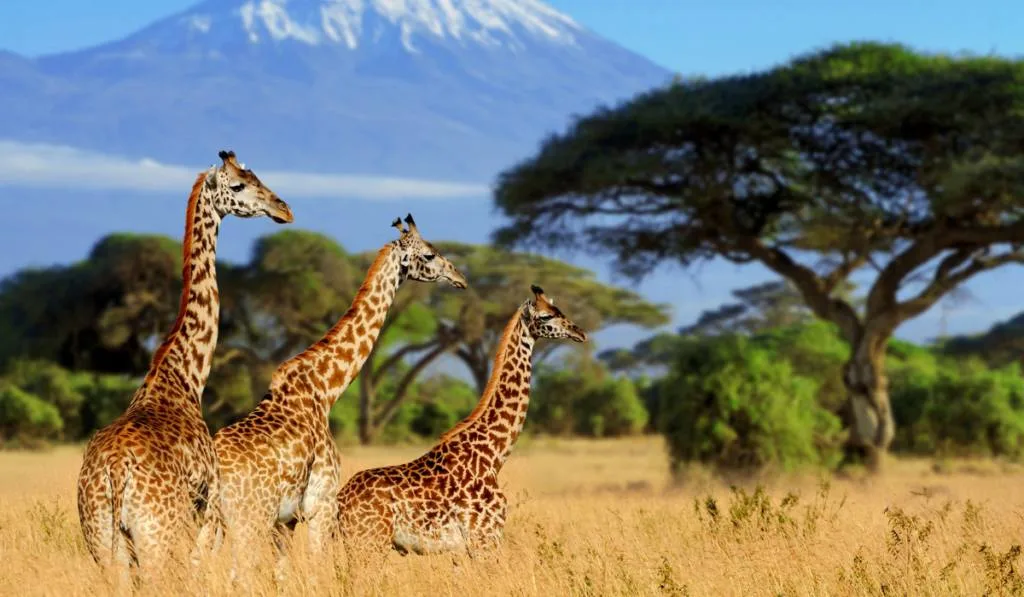 Giraffe Names in African Languages
Giraffes, though found in zoos worldwide, originate from Africa. Why not name your giraffe with a name from Africa?
Igbo: Toro (tall)
Yoruba: Orun gigun (long neck)
Hausa: Rakumin dawa (giraffe)
Zulu: Indlulamithi (giraffe)
Swahili: Twiga (giraffe)
Afrikaans: lank (tall)
Somali: qoor dheer (long neck)
Some other African names are:
Lulu
Binta
Bobo
Urian
Amina
Bunmi
Amadi
Kwame
Amarey
Other Awesome Giraffe Names
So you are still looking for awesome names to add to the few great examples that you have selected from above. Well, here are so many names for you to choose from:
Stretch
Numbolelo
Larry
Jeffrey
Finn
Joey
Shaba
Desmond
Jengo
Slim
Penny
Tiny
Alexander
Nick
Ladder
Sky
Moyo
Long Reach
Theo
Zuri
Kobe
Justus
Jeff
Jeffery
Jex
Zenith
Jasper
Sky
Max
Patricio
Longo
Larry
Leggy
Rocket
Zorro
Rowan
Melvin
Mr. Tripod
Pitt
Rocco
Teddy
Tower
Fantasy
Sphynx
Taller
Tally
Ciara
Crystal
Evan
Graham
Hansel
Harpur
Juan
Giovanni
Goodwill
Maya
Meagan
Monroe
Morgan
Joy
Shukura
Sienna
Zendaya
Vallerie
Zanati
Rafaella
Shana
Zawadi
Amelina
Amy
Stacie
Alika
Amai
Diane
Doti
Floppy
Tabia
Tobi
Dahlia
Isabella
Jafari
Jansen
Angelica
Ann
Arnold
Hamilton
Moner
Natalie
Lewis
Gretel
Hale
Maha
Miia
Stevie
Packer
Pearl
Liam
Zane
Baha
Cece
Tanya
Trippy
Confidence
Skipper
Stallion
Kimba
Koda
Coper
Desmond
Divine
Mr. Invisible
Hasani
Hope
Pepper
Raksha
Sabra
Mr. Small
Munchkin
Peanut
Tiny
Titan
Ziggy
Scout
Tafari
Theo
Pole
Spotty
Alika
Ami
Amina
Aren
Amadi
Amare
Amarey
Binta
Bobo
Bolanle
Asha
Bahati
Binah
Haji
Imani
Isabis
Bunme
Ekon
Feechi
Maha
Ode
Sabra
Kalifa
Kwame
Lulu
Tamala
Tau
Tayla
Semira
Shaka
Taj
Urian
Zaim
Zane
Tendai
Tina
Uma
Richard Long
Kazi
Quincy
Chad
Rosie
Rocket
Slim
Tiny
Sapphire
Homer
Filbert
Melvin
Tafari
Rose
Raymond
Fonzie
Skye
Kylie
Kimba
Big Bear
Longo
Stretch
Gigantor
Gandalf
High tower
Lift
Legs
Tally
Yeti
Skyscraper
Rangy
Tower
Lofty
Yellow giant
Longus
Bada
Whether you are trying to come up with a name for a real giraffe, one you have adopted via the internet or even a great name for a giraffe stuffed animal, we hope you found this list of giraffe names helpful!