*This post may have affiliate links, which means I may receive commissions if you choose to purchase through links I provide (at no extra cost to you). As an Amazon Associate I earn from qualifying purchases. Please read my disclaimer for additional details..
Who does not love elephants? Whether you have seen an elephant before or you just have an imaginary elephant friend, you definitely want to name your elephant. This article gives some brilliant elephant name ideas. Read on
Top Names for Elephants
The names below are the top and most common names for elephants:
Dumbo: This can arguably be the most popular elephant because of the Walt Disney movie. Dumbo was known for his large ears and ability to fly.
Gloria: Gloria is the name of the female elephant in the movie 'Madagascar'. Everyone loves Gloria.
Manny: Though a mammoth, Manny was the first and major character in the 'Ice Age' movie.
Trumpet: The sound elephants make is so similar to that of a trumpet.
Mouse: Most movies have portrayed elephants to be scared of mice. Naming your elephant 'Mouse' sounds funny and unique.
Elephant Names in African and Asian Languages
Elephants originated from Africa and Asia. Here are some African and Asian words for 'Elephant':
Igbo: Enyi
Yoruba: Erin
Japanese: Zo
Hausa: Giwa
Zulu: Indlovu
Chinese: Xiang
Korean: Kokkili
Hindi: Haathee
Swahili: Tembo
Afrikaans: Olifant
Indonesian: Gajah
Somali: Maroodiga
Elephant Names Inspired By Popular Elephants from History
If you are a lover of history, you would definitely know one of the elephants named below. Why not give the name to your elephant?
Surus: Surus was owned by one of history's greatest military leaders, the Carthaginian general called Hannibal. Surus, among other elephants, helped Hannibal to win wars for 15 years.
Kandula: In 161 BC, Kandula helped his rider, King Dutugamunu, to unite Sri Lanka by defeating their southern Indian rivals.
Mahmud: Prophet Muhammad was born in a year called "the year of the elephant" because the lead elephant of a Christian Yemeni ruler who wanted to destroy Mecca, Mahmud, halted at the border of Mecca and did not enter.
Jumbo: In 1861, Jumbo was taken from Mali to the London Zoological Society by a French Zoo. Jumbo was very popular at the zoo and after his death, people still paid lots of money to view his taxidermic hide and skeleton.
Lin Wang: Also called Forest King, this elephant is World War II veteran and a symbol of Taiwan. He died in 2003 at the age of 86. Lin Wang was made a citizen of Taipei.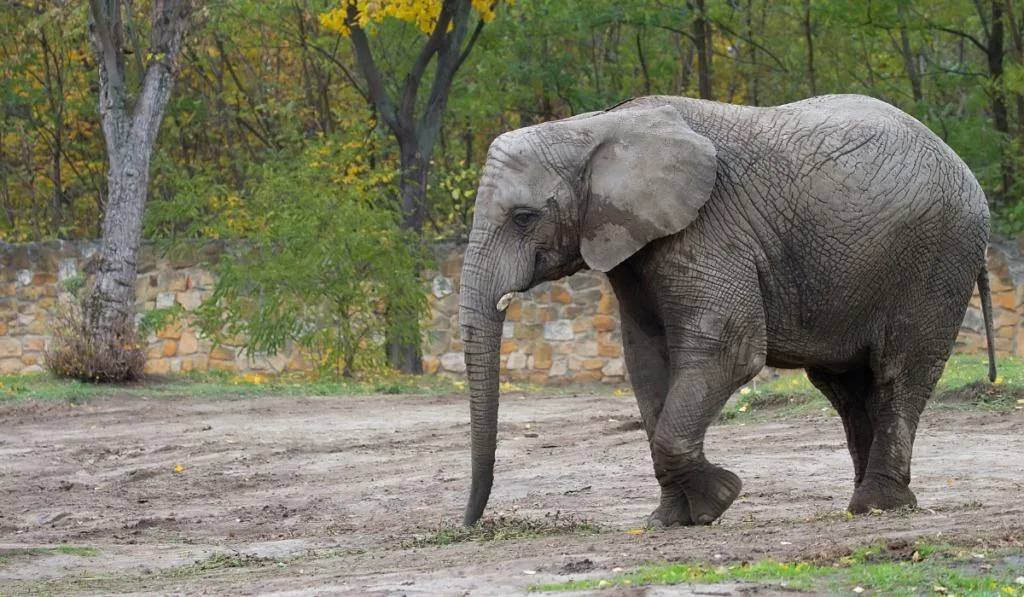 Elephant Names from Movies and Cartoons
You will surely love to name an elephant with the name of your favorite in a movie. Checkout the names below:
Dumbo: A cute star of the Walt Disney Movie 'Dumbo'
Barbar: From the children's book and television series, Barbar the Elephant
Hathi Jr.: Harthi Jr. is the baby elephant of the herd in the movie 'The Jungle Book'
Elmer: From Walt Disney's short animation titled 'Elmer Elephant'
Heffalump: This is the name of the cuddly elephant in the cartoon 'Winnie the Pooh'
Snuffleupagus: Snuffleupagus is the name of the elephant-like puppet on Sesame Street.
Girl Names for Elephants
Do you want to name a female elephant? Here are some cute suggestions below:
Molly
Grace
Corrie
Cherry
Sahara
Sparkle
Pamela
Natasha
Gabriela
Buttercup
Genevieve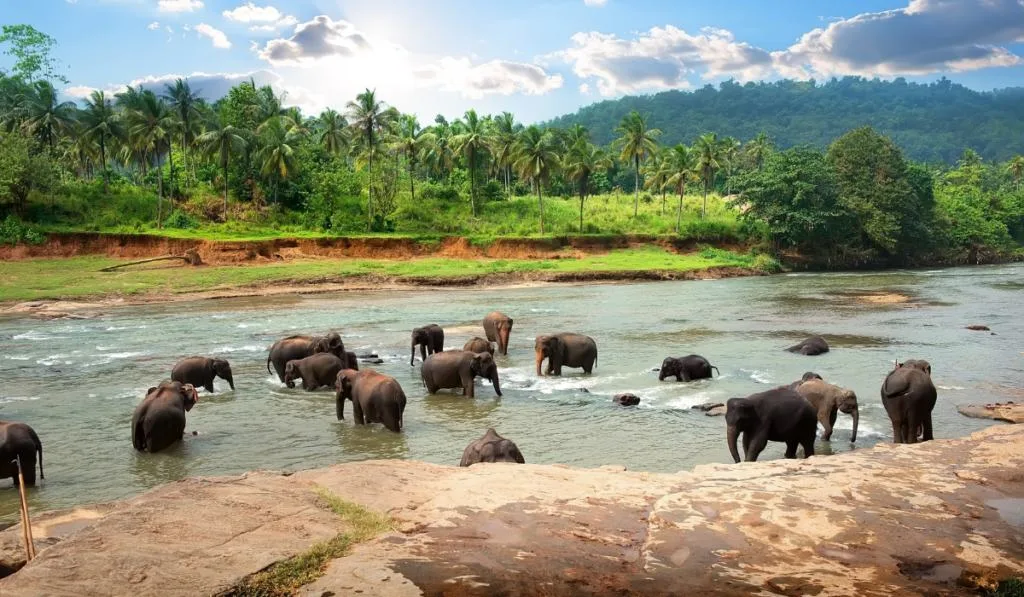 Boy Names for Elephants
Some awesome names for male elephants are:
Todd
Eddie
Sunny
Forest
Buddy
Kratos
Arthur
Gilbert
Woody
Wester
Borneo
Tommy
Holland
Lorenzo
Giancario
Unisex Names for Elephants
It does not matter the gender of the elephant, here are some suggestions for their name:
Joey
Rona
Floppy
Peanut
Clumsy
Jellybean
Tusk-Any
Elephant Names that Start with E
Since the word 'Elephant' starts with letter E, you may want to name an elephant with a word that starts with letter E. Here are a few ideas:
Einstein
Ezra
Elvira
Eleanor
Elena
Ellen
Other Cool Elephant Names
Here are more names for your elephant (note that these are names of some actual or fictional elephants):
Babar
Berillia
Chota
Hathi
Horton
Icebones
Isabelle
Cornelius
Flora
Great T'Phon
Lumpy
Otto
Pom
Thunder
Kabumpo
Kala Nag
Lily
Lord Rataxes
Black Diamond
Chunee
Drona
Echo
Brother Tim
Abul
Bimbo
Balarama
Mary
Mona
Motty
Packy
Fanny
Hano
Hattie
Lizie
Tusko
Ziggy
Alexander
Elephant Girl
Hippo
Queenie
Raja
Surus
Tai
Reinhold
Snoots
Zulma
Nellyfant
Pellefant
Ruby
Salt and Sauce
Funkfeed
Gazpacho
Mr. Hornbill
Fingertip
Airavata
Ganesha
Gajendra
Barry
Snorky
Stampy
Julian
Whispers
Bimbo
Supratika
Bump
Chief Honeynose
Lucie
Golias
Vinayaki
Rocky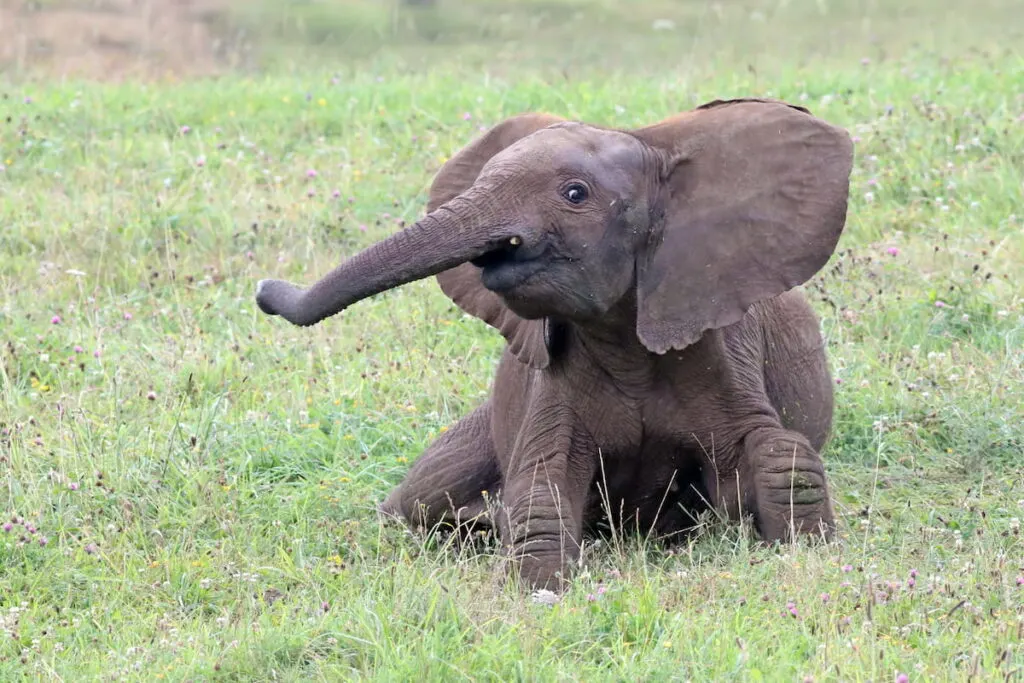 Rockefeller
Rosie
Goliath
Shep
Bumpy
Bing Bong
Lulu
Woolie
Tanto
Drona
Stewart
Yono
Bubbles
Ellie Funt
Batyr
Sparky
Wilbur
Bodhi
Meena
Peaches
Welephant
Logan
Obama
Willow
Black Diamond
Cherie
Charlie
Pumpkin
Blair
Jackie
Nefertiti
Arjuna
Tutu
Duke
Mice
Althea
Tusko
Dumbo
Mona
Motty
Cleopatra
Siri Izzy
Sundara (Sunny)
Nima
Fitz
Thoma
Virgo
Kobie
Blossom
Wilde
Connie
Fanny
Peggy
Lennon
Jim
Darcy
Margaret
Chendra
Ahmed
Horton
Raja
Phoebe
Satao
Victoria
Lucky
What will you name your elephant?