*This post may have affiliate links, which means I may receive commissions if you choose to purchase through links I provide (at no extra cost to you). As an Amazon Associate I earn from qualifying purchases. Please read my disclaimer for additional details..
Every weekend, millions of people likely pack their gear up and head out into the wilderness. Camping is a wonderful way to get away from it all to spend some time in nature, whether you're by yourself or with some people you love.
One of the best things about camping is that there really is no right way to do it. Each person has differences in the types of camping they enjoy.
Some people prefer visiting established campgrounds with pools and scheduled activities, while others enjoy going to places more remote where they can lose cell signal and detox from busy, everyday life.
Is camping a hobby or another type of activity?
Camping is most certainly a hobby, and a fun one at that!
Some people will argue whether camping is a hobby or a sport. Depending on your approach to camping, it can be either! Let's take a look at some of the different ways to camp to help you find what you're looking for.
Camping as a Popular Recreational Hobby
Camping is one of the most popular recreational hobbies in the United States.
No matter where you live in the country, you're likely only a couple of hours' drive away from some beautiful landscapes where you can pitch a tent and get away from it all.
Most people consider camping a hobby because no real competition is involved. Sure, you can camp with better gear or stay out longer than others, but who really cares?
Above all, camping is something people do for fun. They're not out to win any prizes.
Especially in today's world, where everything is about competing or checking notifications on your phone, camping is a wonderful way to relax and enjoy the outdoors.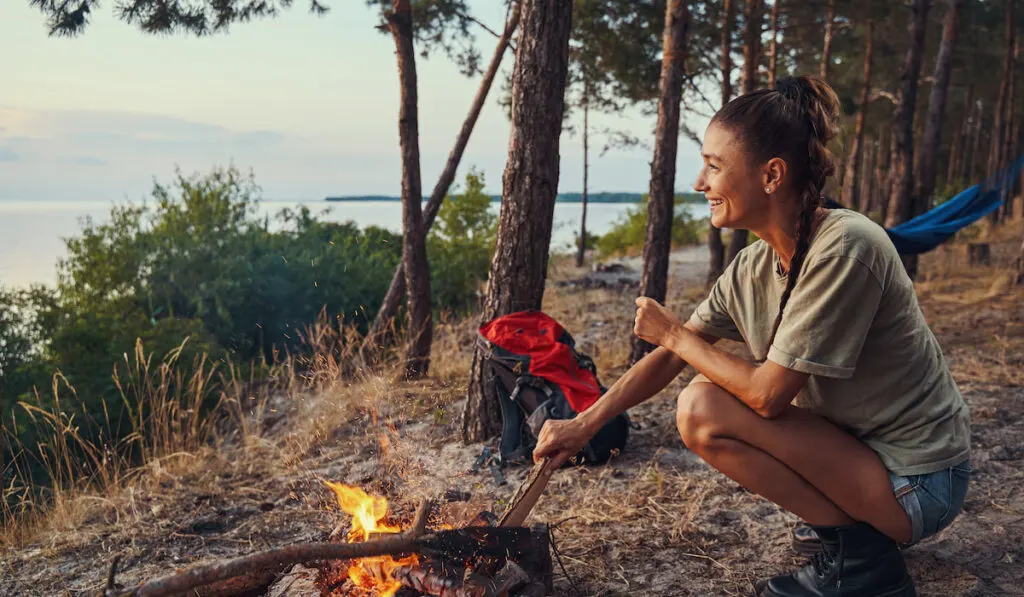 Growth Through Camping
One of the key features of any good hobby is that it helps you develop as a person and build new skills. People who camp learn things that aren't taught in school but are still important to know.
As our reliance on technology grows, people typically feel drawn to nature and building the skills necessary to survive there. And it takes work.
If you're new to camping, you'll likely encounter many opportunities for growth. It's amazing the things that you can learn when you start camping!
Here are some of the basic skills you'll gain with camping as a hobby.
Understanding the Impact of Weather
When you camp a lot, you start to realize how much weather and outdoor conditions matter to your success. You look for the right gear to get you through the cold and wet or to keep you safe from the searing sun.
Practical Survival Skills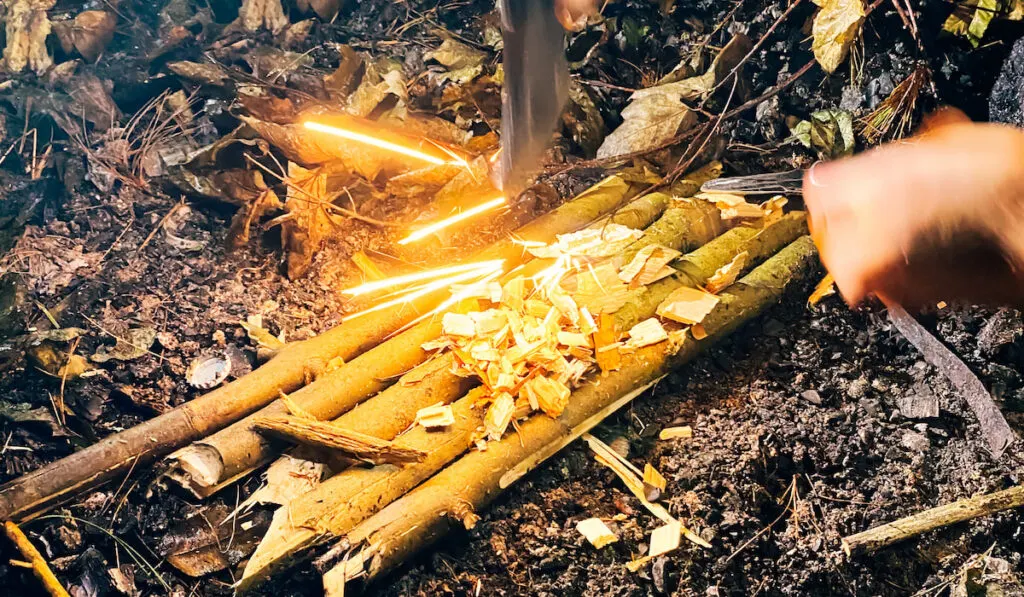 Are you interested in trying knots? What about learning how to build a fire from scratch?
Survival skills were once much more prevalent than they are today. Depending on your camping type, you can stretch yourself and learn how to survive on your own.
Cooking
Cooking is a lost art among many. But you get a great chance to get up close with your food when you camp.
You can bring raw materials and cook over a gas stove or fish for what you'll eat and roast what you catch over a fire.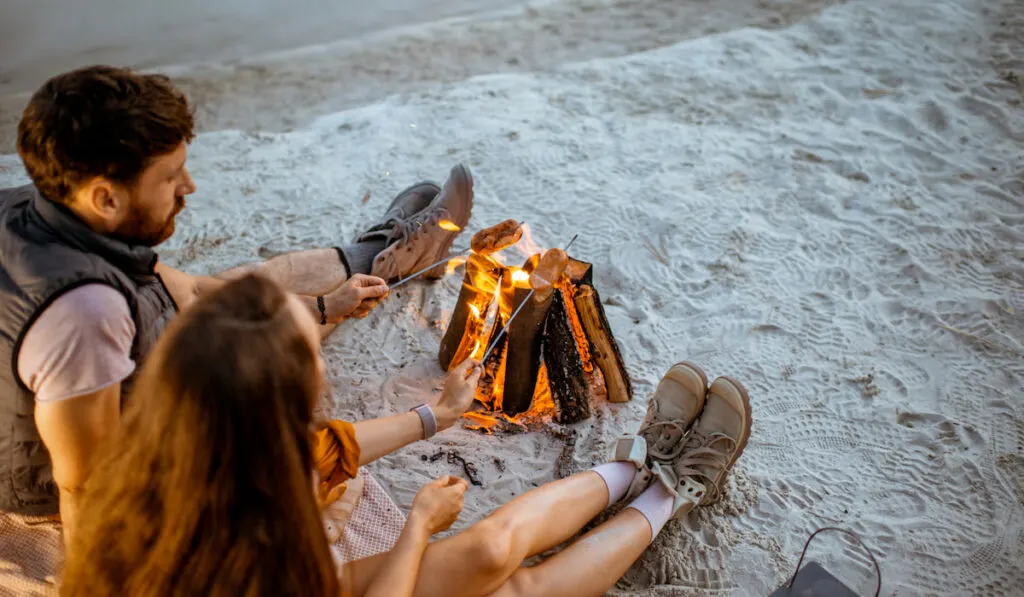 Safety
When you camp, you become more aware of how vulnerable you are to the elements and how important safety is when you're not close to an urgent care facility.
These are just some of the skills you gain when you camp. Of course, you can take it easy or approach camping to look for more of a challenge. The nice thing about camping is that there is an entire spectrum of possibilities.
Camping—The Umbrella Hobby
Camping is a fantastic hobby because of its opportunities to explore other activities. Of course, it's a hobby in and of itself, but with all that time out in nature, you can pursue other fun hobbies!
Here's a look at some of the hobbies you can enjoy as you camp.
Outdoor Sports
When you're outside for a weekend or longer, you suddenly have a lot of time to do things outdoors! Families love playing outdoor sports when they camp.
You can do things like the following:
Hiking
Rock climbing
Swimming
Water skiing
Rafting
Canoeing
Fishing
When you're just hanging around the campground, it's a perfect time for a game of frisbee, football, or just some friendly catch.
Camping gives you time, which is what most of us need to enjoy the things we love to do.
Astronomy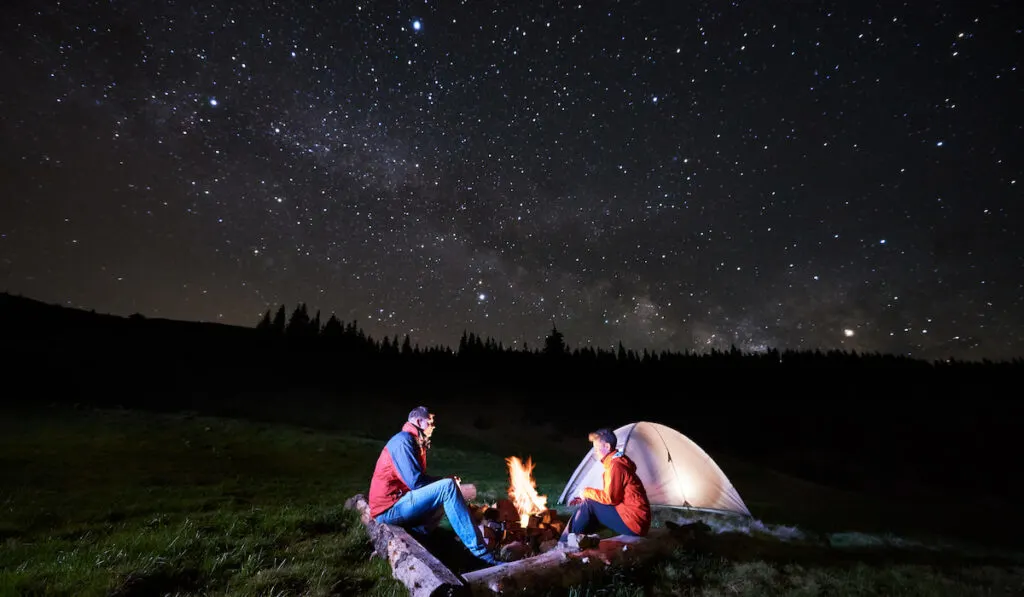 Are you interested in the stars and learning the constellations? If you live in a very populated area, odds are you don't see or notice the stars that often.
When you get away from it all out in nature, there is less light pollution, which makes it much easier to see the stars. You can learn the constellations and spot far away planets.
Nature Watching
Camping allows you to learn so much about the great outdoors! You can find camping spots near popular birdwatching areas or go on nature treks where you learn about different plants and land animals.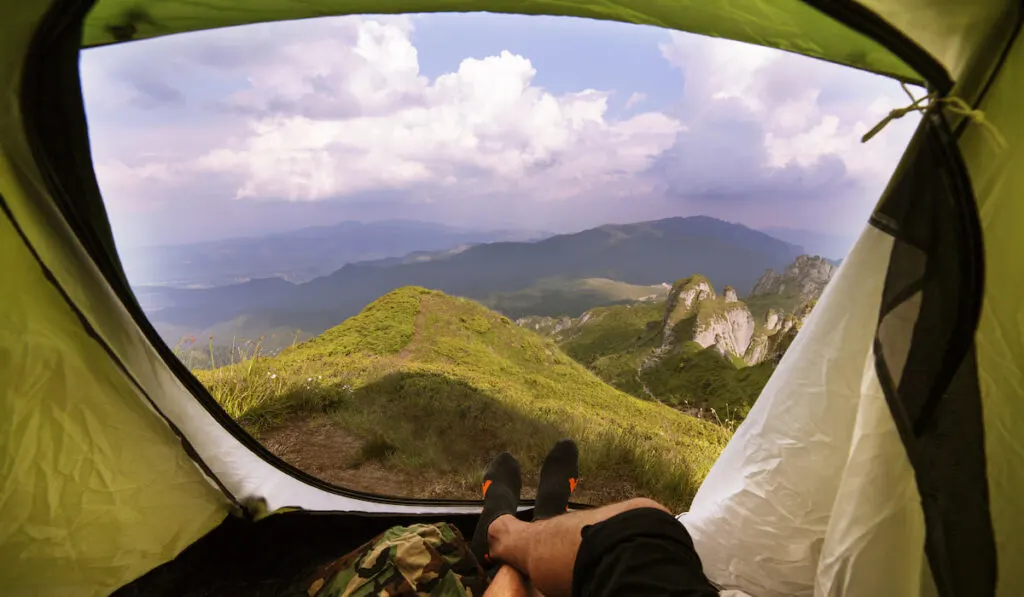 Family and Friends Activities
Whether camping with your friends or your family, it's also a great chance to have some fun playing games. You can pack along some of your favorite board games, cards, or something else you can all do together.
Reading
People who love to read enjoy camping because being outdoors where things slow down a bit means more time to read a favorite book! When you camp, you have hours to fill that you otherwise would have spent watching TV or responding to work emails.
Now, however, you can lie in a hammock and enjoy getting lost in a book.
Some Other Benefits of Camping as a Hobby
It's hard to overstate just how beneficial camping is to your physical and mental health.
Camping is a fun and affordable hobby that anyone can enjoy.
What's terrific about camping is that there is literally something for everyone! You can find a campground for beginners with bathroom facilities, showers, and even small general stores. On the other hand, you can try overnighting with just what you can carry on your back.
When camping, you get plenty of exercise setting up your camp, gathering firewood, hiking, and taking care of all the tiny things you need to do to keep your area clean and operable. As a result, you'll find that you're likely moving around a lot more than you typically do.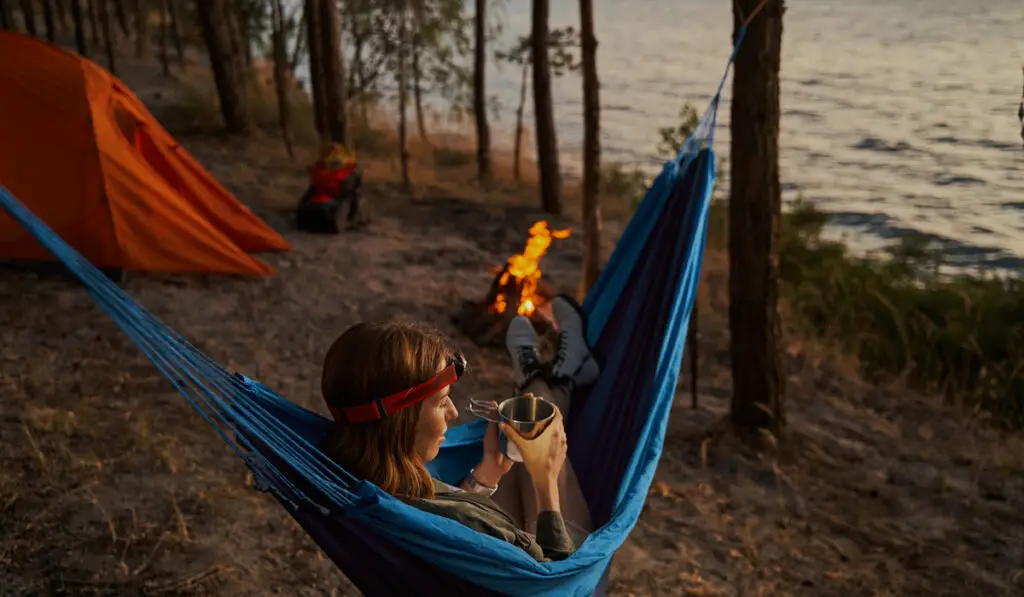 Finally, camping is a wonderful way to alleviate the stress of your busy daily life. It's a chance to get out in nature and remove yourself from work, busy schedules, and other obligations.
Final Thoughts
If you're interested in exploring camping, there really is no better hobby! Buy or borrow some gear and start looking for a campground near you. Book a weekend and give it a try.
Once you start camping, you're probably going to get hooked and make it a regular activity.
Resources